Marvel continues to be a force to be reckoned with when it comes to creating one blockbuster after another. With the 31 movies that currently make up the Marvel Cinematic Universe, there have been numerous critically-acclaimed box office hits that have redefined what it means to create a superhero film.
While everybody has a favorite, IMDb has been a consistent way to see which Marvel movies are more or least popular than you might have initially thought. From the instant smash hit team-up, Spider-Man: No Way Home, to the first time we met the lovable Guardians of the Galaxy, the MCU's first 15 years have brought some unforgettable films that have done exceedingly well.
Updated on August 4, 2023, by Hannah Saab:
As fans eagerly wait for the premiere of The Marvels (November 10), it's the perfect time to dive back into some of the MCU's best movies that have managed to impress IMDb users.
15
'Spider-Man: Far From Home' (2017)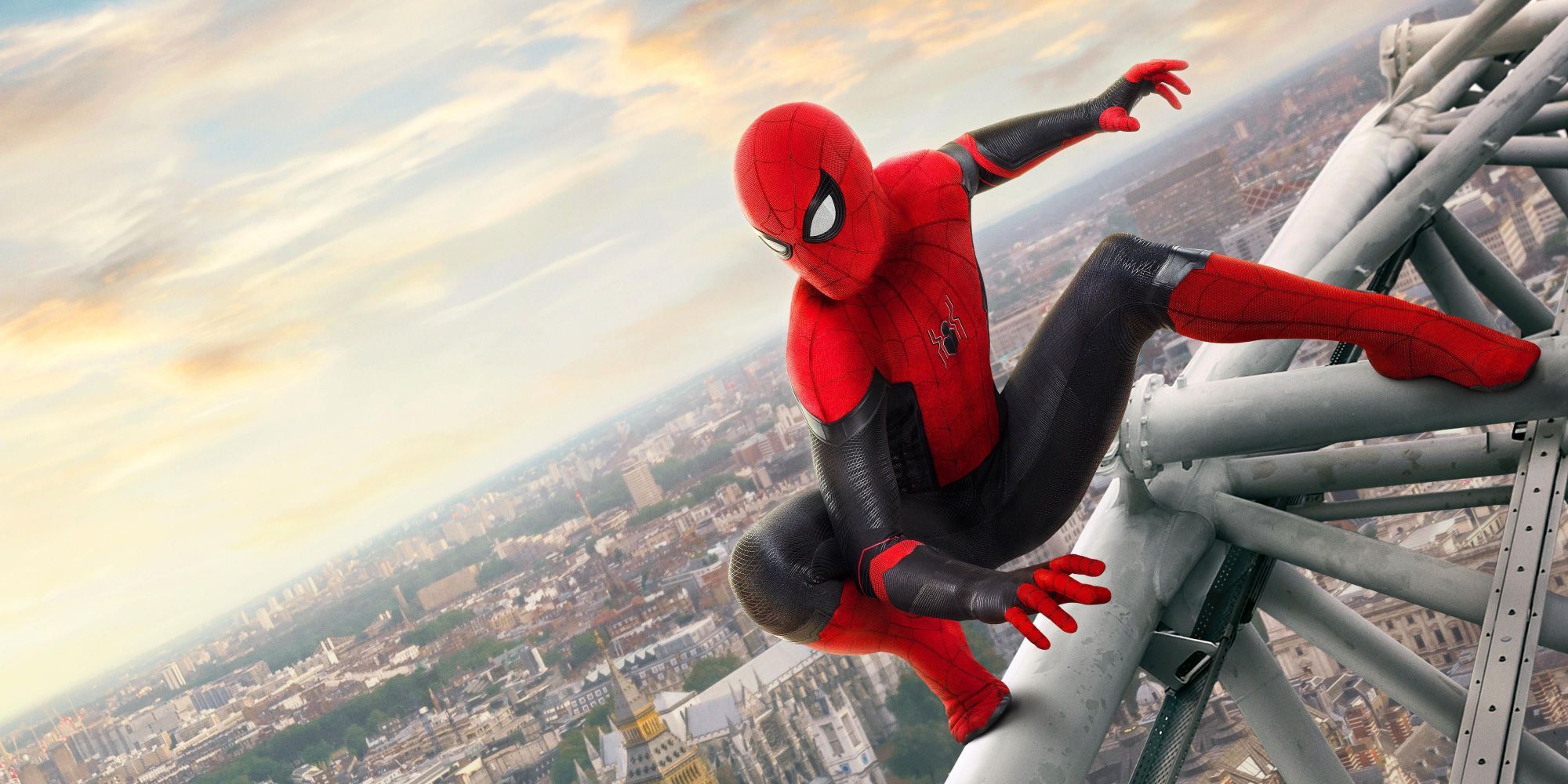 IMDb Rating: 7.4/10
In the wake of Avengers: Endgame and after Tony's heartbreaking death, our friendly neighborhood Spider-Man now faced a new threat. Jake Gyllenhaalmade his debut as Mysterio in Tom Holland's second solo movie as the web-headed superhero, and it's safe to say he made a lasting impact on Peter's life after revealing his identity in the end credits scene.
RELATED: Here's How to Watch the 'Spider-Man' Movies in Order (Chronologically and by Release Date)
While it comes just under its predecessor on IMDb, 2017's Spider-Man: Far From Home did exceedingly well. With one of the lowest budgets for an MCU film, it didn't hold it back as it became the first Spider-Man film to surpass the $1 billion mark. It may technically have only just made the top fifteen, but it still holds a special place in fans' hearts.
Watch on Starz
14
'Shang-Chi and the Legend of the Ten Rings' (2021)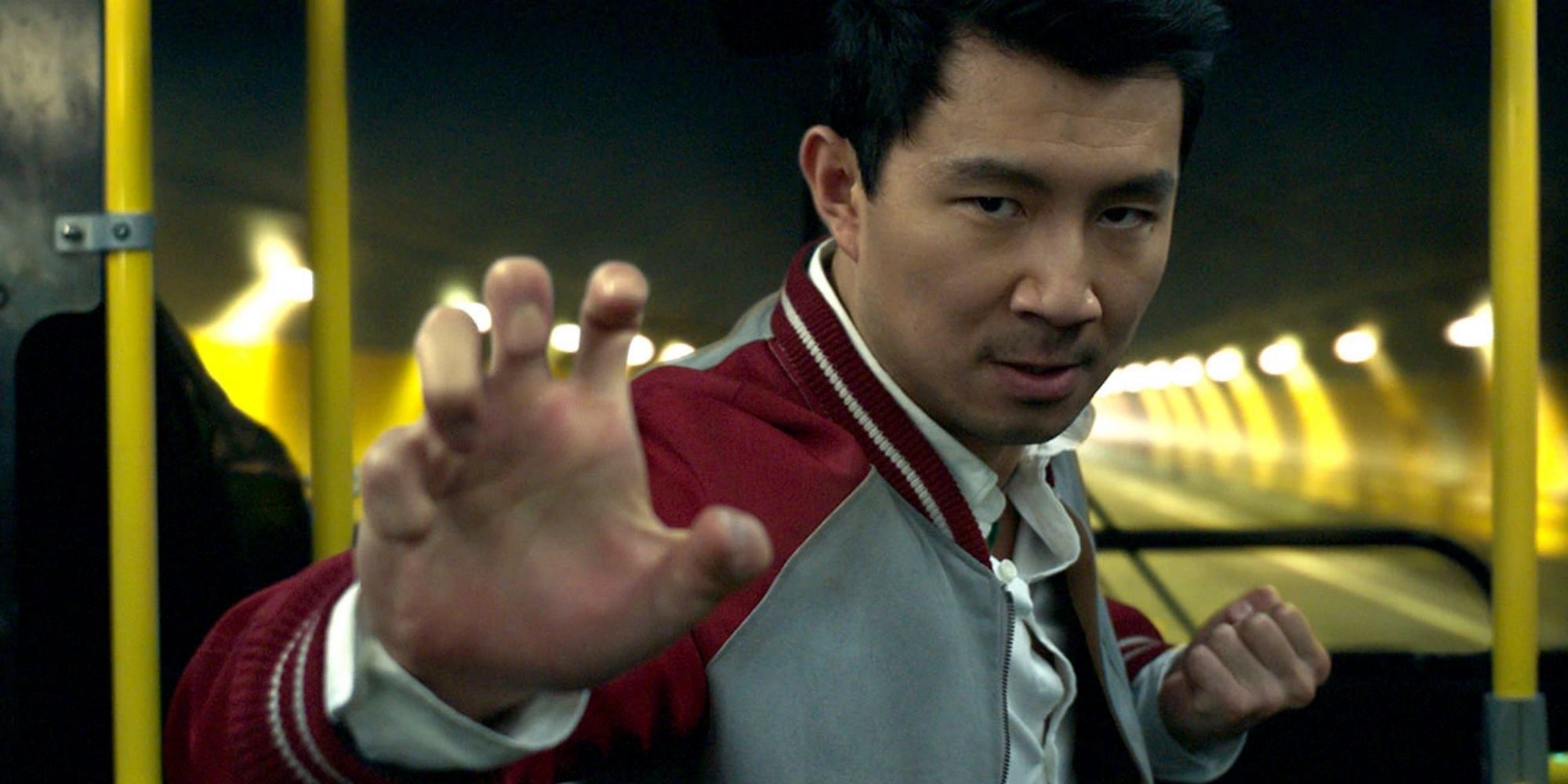 IMDb Rating: 7.4/10
Shang-Chi and the Legend of the Ten Rings has that classic Marvel comedy and emotion mixed with a new origin story that fans were excited to see. With throwbacks to multiple MCU projects and the end credits scene tieing Shang-Chi with Doctor Strange and the rest of the Avengers, on top of that cameo from Wong, it was able to expand the MCU in more ways than we could imagine.
Due to the Covid-19 pandemic restrictions, the film's production was postponed from February 2020 until it resumed in August and was completed in October before its release a year later in September 2021. Upon release, Shang-Chi entertained fans around the world, and was the breath of fresh air the franchise needed, thanks to its wholly original setting, new characters, and riveting narrative.
Watch on Disney+
13
'Spider-Man: Homecoming' (2016)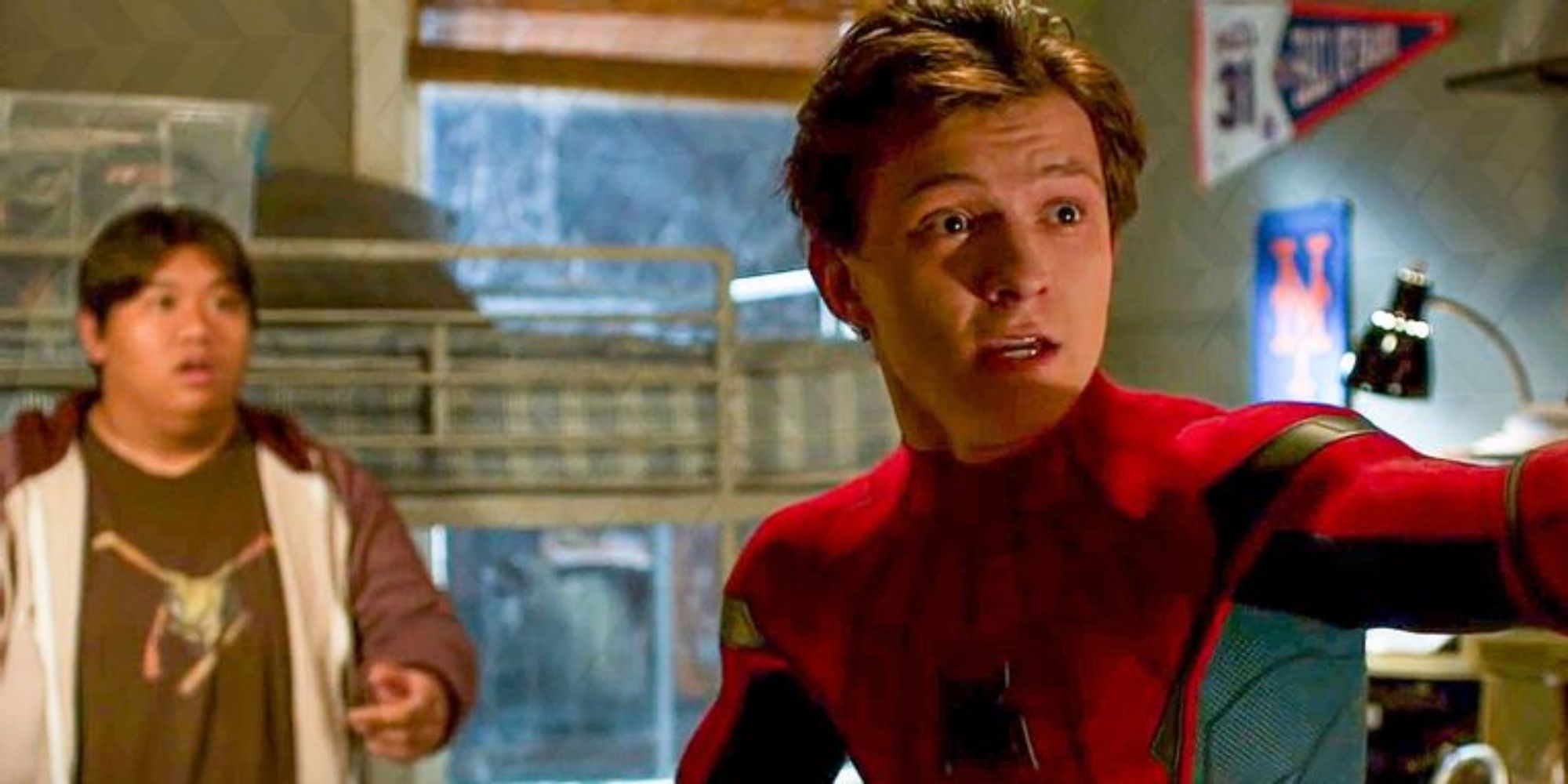 IMDb Rating: 7.4/10
It's the first of the newest Spider-Man trilogy in which Tom Holland makes his official debut in the MCU as the much-loved web-slinger from Queens. Following Captain America: Civil War, our friendly neighborhood Spider-Man is eager to impress Tony Stark (Robert Downey Jr.) after his assistance in the third Captain America movie.
Fans were excited to see a new take on everyone's favorite web-slinger swing back onto the big screen, and we weren't disappointed. The movie did exceedingly well, and millions of fans welcomed Holland into The Avengers with open arms. Homecoming signaled the beginning of an incredible personal arc for Holland's character, who would go on to capture fans' hearts until his storyline's conclusion.
Watch on Disney+
12
'Doctor Strange' (2016)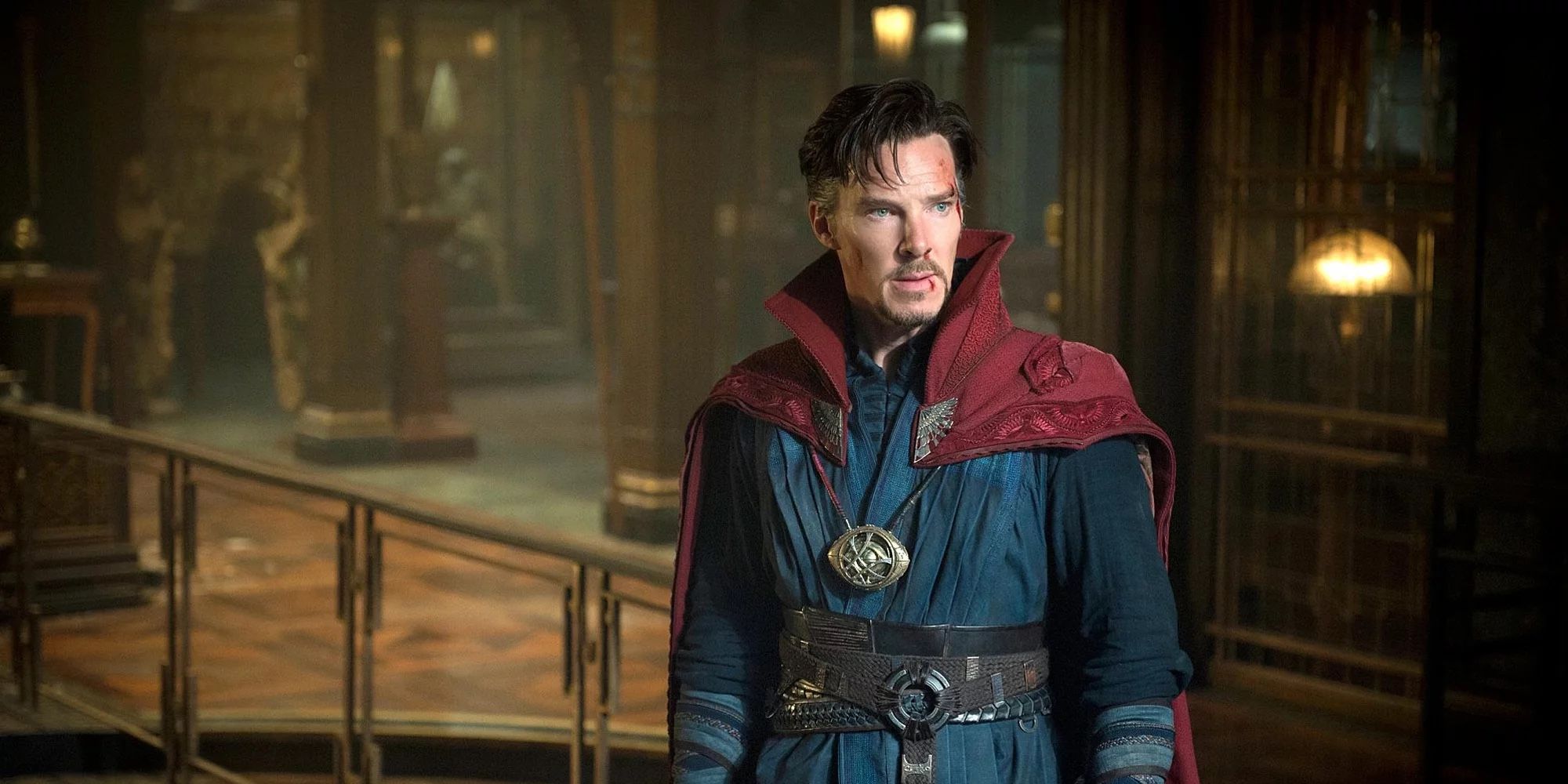 IMDb Rating: 7.5/10
One of the smartest MCU heroes, Dr. Stephen Strange (Benedict Cumberbatch), is introduced in 2016's Doctor Strange. A talented but arrogant neurosurgeon, Stephen's whole trajectory changes following a disastrous car accident that leaves him with non-surgery-friendly hands. Soon, he embarks on a mystical journey as he seeks powers beyond the visible realm to heal his wounds, both physical and emotional.
A magical and surprisingly emotional adventure, Doctor Strange thrilled fans around the world with its cutting-edge and mind-bending visuals that perfectly complemented the MCU film's wild narrative. It's a perfect origin story for the now-beloved sorcerer, whose recent multiverse-hopping odyssey has left fans wanting more.
Watch on Disney+
11
'Guardians of the Galaxy Vol. 2' (2017)
IMDb Rating: 7.6/10
More of the Guardians' wacky antics, epic needle drops, and well-written stories are showcased in Guardians of the Galaxy Vol. 2. What starts out as an unfortunate decision by Rocket (Bradley Cooper) to steal the batteries they were supposed to guard turns into a twisty discovery of Peter Quill's (Chris Pratt) parentage, which is a mission that predictably turns disastrous.
RELATED: Chris Pratt's Best Movies, Ranked According to IMDb
A fantastic sequel to the first film, Vol. 2 expands on Peter's story arc and past while also including everything fans know and love about the series so far. The music is on point, the jokes land (most of the time), and the emotional depth is pleasantly surprising.
Watch on Disney+
10
'Captain America: The Winter Soldier' (2014)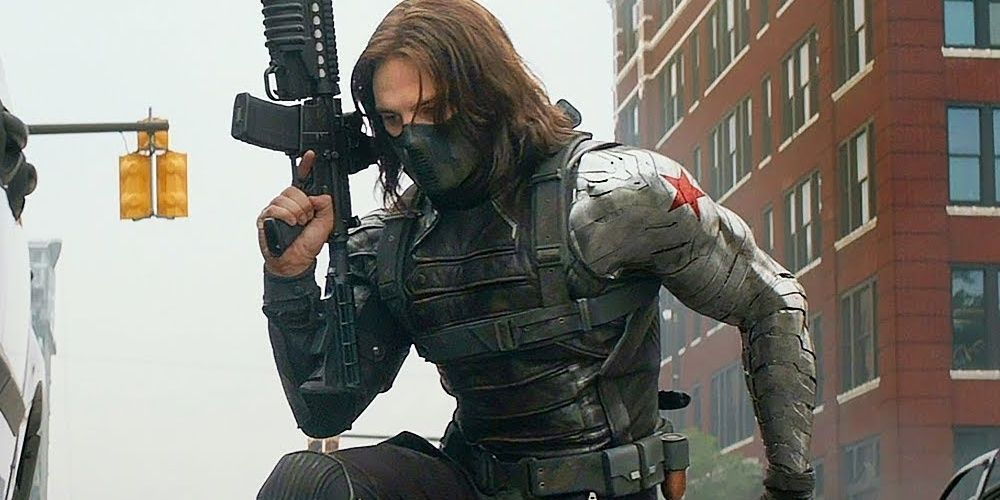 IMDb Rating: 7.8/10
Still reeling from the destructive events in New York, Steve Rogers/Captain America (Chris Evans) teams up with Natasha Romanoff/Black Widow (Scarlett Johansson), and Falcon (Anthony Mackie) for a new mission. There's a wicked conspiracy lurking around the spy agency S.H.I.E.L.D, but just as the trio comes close to cracking it, an enemy from Steve's past resurfaces – the Winter Soldier (Sebastian Stan).
Fans of MCU movies with more action than humor loved the flawless choreography and intense fight scenes in Captain America: The Winter Soldier. Making it into the top 10 MCU movies, the slow revelation of Steve and Bucky's complicated past also makes for compelling viewing, as audiences are introduced to the now-iconic duo's dark experiences.
Watch on Disney+
9
'Captain America: Civil War' (2016)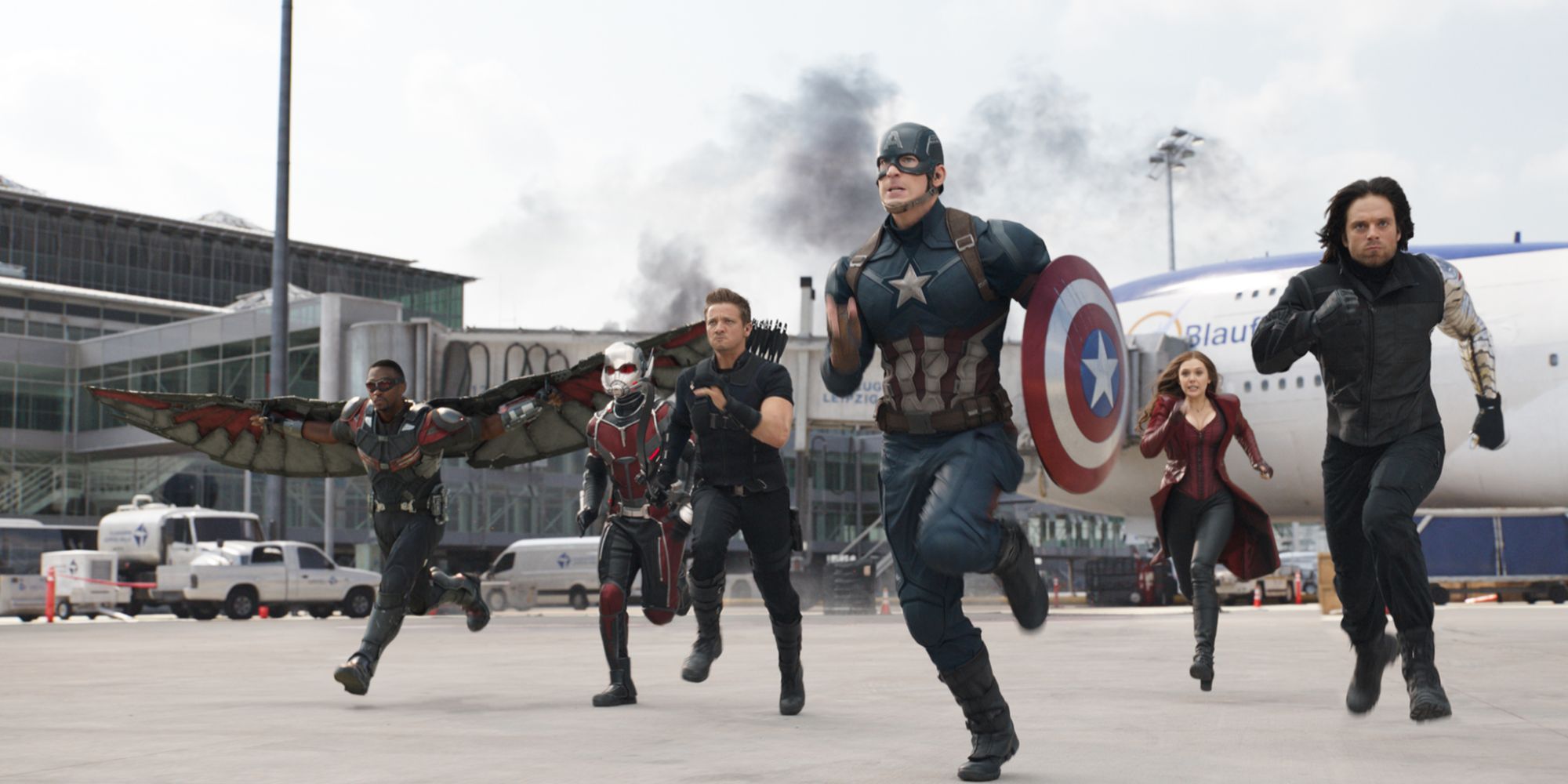 IMDb Rating: 7.8/10
When the government steps in and proposes a restrictive system to keep the Avengers accountable in Captain America: Civil War, the heroes fall on opposing sides of the argument. Some side with Captain America, who insists on total freedom. Others agree with Tony Stark/Iron Man (Robert Downey Jr.), who welcomes the oversight. Discussions soon turn into a war between the two groups, which culminates in a dangerous fight between heroes.
Captain America: Civil War has some of the most epic action sequences in the MCU, which helped make its premise work. Seeing the heroes' discord within the group gave fans a wholly different perspective and incredibly high stakes, not to mention the way it delved into the characters' personalities, values, and motives.
Watch on Disney+
8
'Thor: Ragnarok' (2017)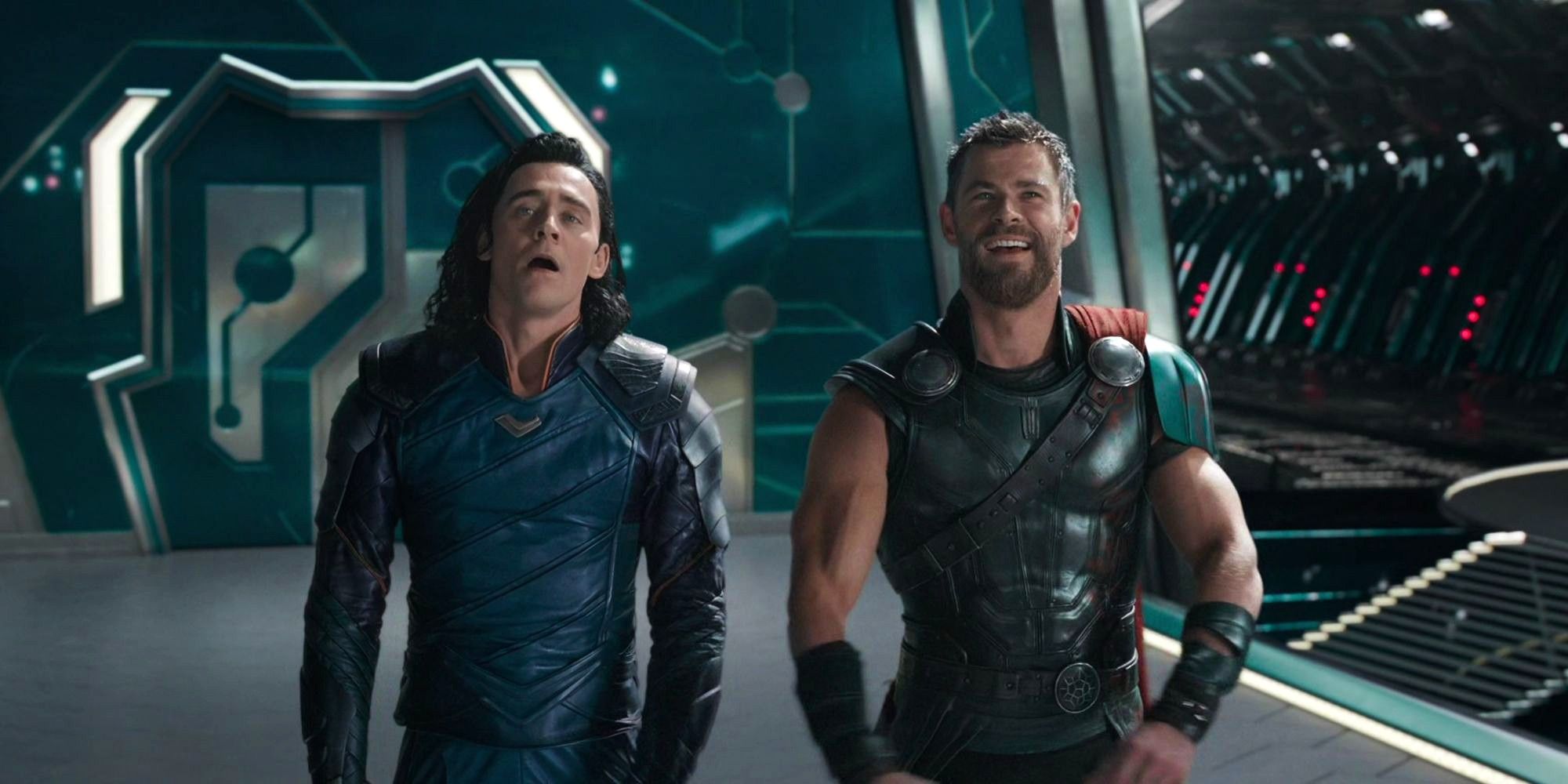 IMDb Rating: 7.9/10
It's the weird and wacky third installment in the Thor solo movies. Taika Waititi directs this cosmic superhero movie that dramatically differs from the previous Asgardian adventures in a more light-hearted and comedic approach. From the Grandmaster (masterfully played by Jeff Goldblum) to the immediate favorite Korg (voiced by Taika), it had many memorable characters and scenes.
Thor: Ragnarok received praise for many attributes, from its direction and humor to the musical score and visual effects, and critics considered it the best in the Thor series. The film became a box office hit and the highest-grossing Thor movie. Not even Waititi's follow-up, Thor: Love and Thunder, could top it on IMDb.
Watch on Disney+
7
'Iron Man' (2008)
IMDb Rating: 7.9/10
Where would we be without Iron Man? We wouldn't have the expansive multiverse we do today, and we'd have missed out on some movie-making history. Where would the epic adventure that is the MCU be without Tony Stark and his suits of armor around the world? Would there even be one? It is the one that started it all and paved the way for future Avengers Initiative projects.
RELATED: MCU Villains Created by Tony Stark's Mistakes
While the idea of the MCU back at the beginning of the 2000s wasn't as popular as it is today, it's tough to imagine this superhero adventure without the character that brought the franchise to life. 2008's Iron Man is the definition of an oldie but a goodie. It may not have done fantastic in the box office compared to future MCU projects, but it remains one of the most favorable among fans and critics alike.
Watch on Disney+
6
'The Avengers' (2012)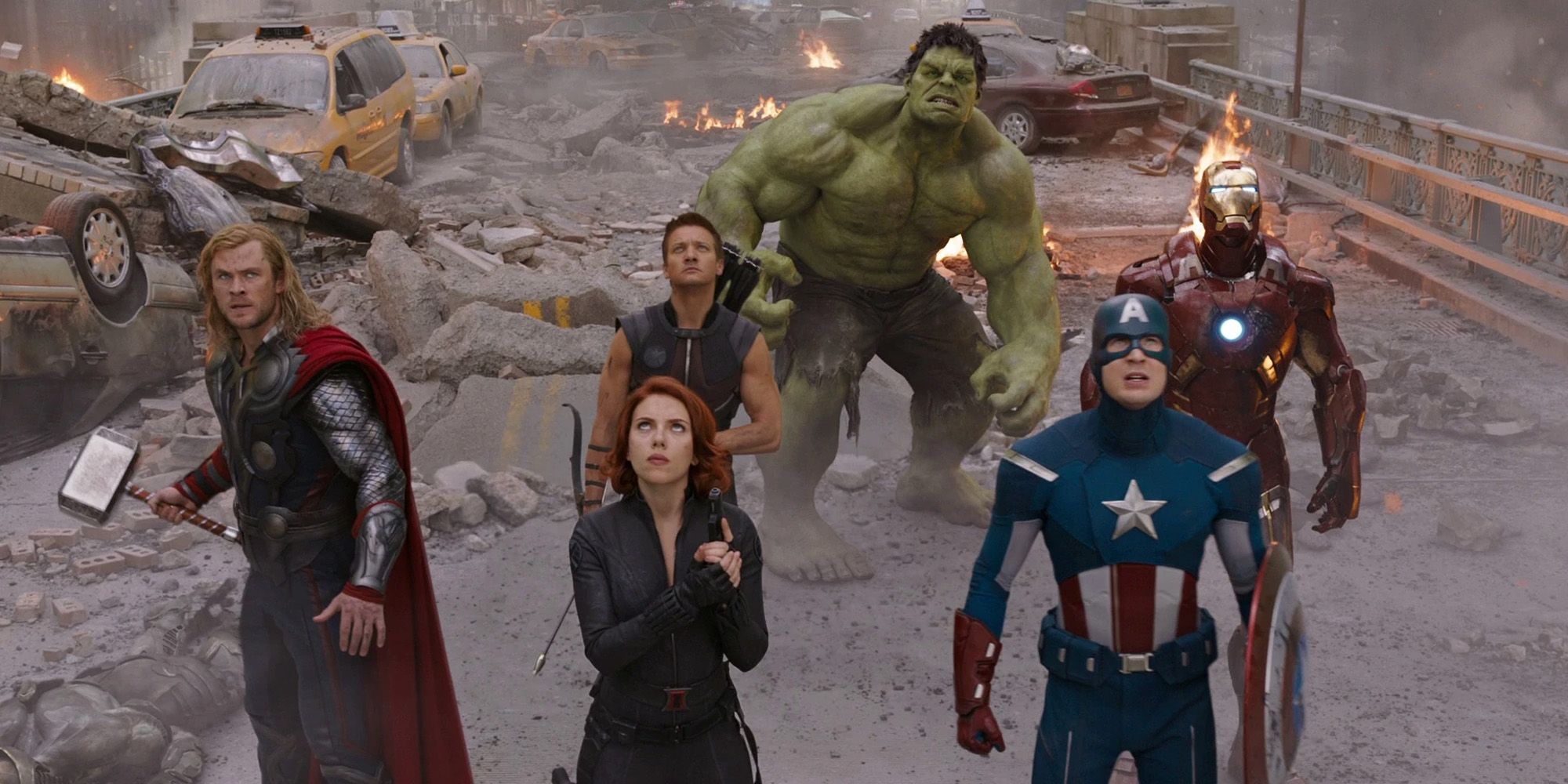 IMDb Rating: 8.0/10
Marvel is great at bringing beloved characters together for high and mighty team-ups, and they've undoubtedly given us some unforgettable moments between characters throughout their first fifteen years. While Endgame and No Way Home are incredibly memorable for their own unique reasons, there's something about the Original Six's first team-up that lives rent-free in our minds (it's still arguably the best Avengers movie).
Marvel's The Avengers culminated the movies in Phase One of the MCU, and it did exceedingly well. The film became a huge success, earning multiple award nominations, including BAFTA and Academy Awards, for its impressive visual effects. The movie was a success among both fans and critics, and remains a rewatchable classic today.
Watch on Disney+
5
'Guardians of the Galaxy' (2014)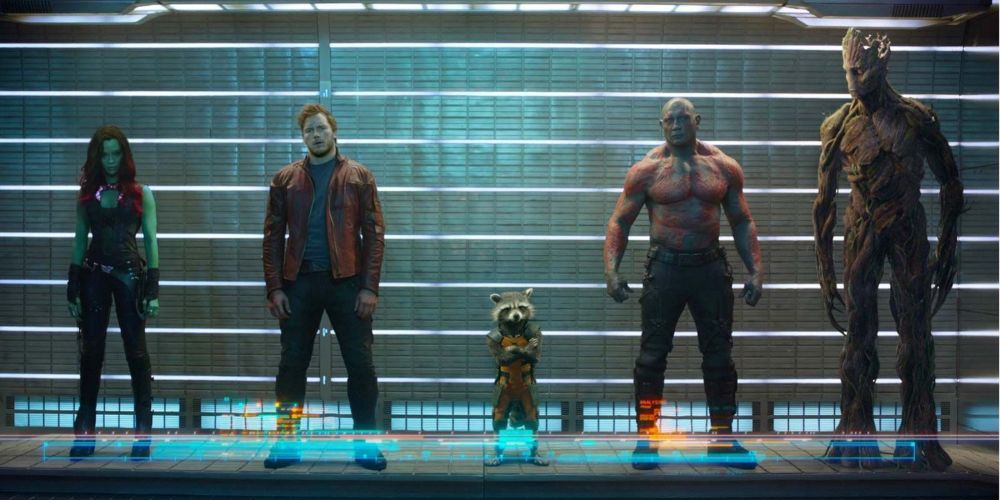 IMDb Rating: 8.0/10
It may be one of the goofiest movies within the Marvel Cinematic Universe, but when they're as chock-full of classic Marvel comedy as Guardians of the Galaxy was, we can't help but love them even more. Its soundtrack is full of classic songs like Blue Suede's "Hooked On A Feeling" and ELO's "Mr. Blue Sky'" and is jam-packed with pop culture references for us geeks to enjoy.
Guardians of the Galaxy certainly wasn't a disappointment. It was a different angle to Marvel that we hadn't seen before, as the only otherworldly beings we'd seen until that point were Asgardians. The film received positive feedback from critics and fans and had everyone asking for more wacky antics from the Guardians.
Watch on Disney+
4
'Guardians of the Galaxy Vol. 3' (2023)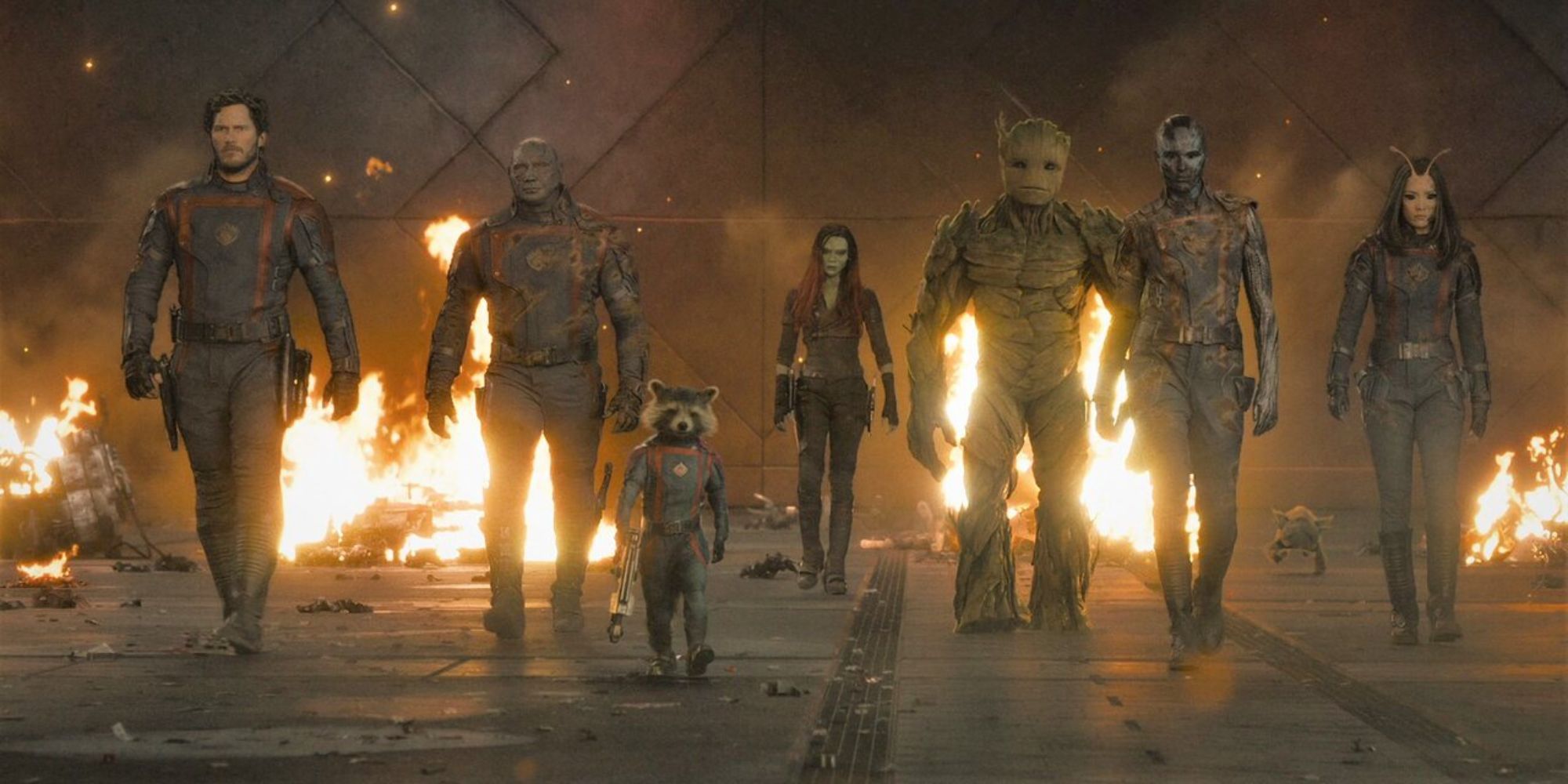 IMDb Rating: 8.0/10
A fantastic example of a sequel done right, Guardians of the Galaxy Vol. 3 offers a fitting ending for the band of unlikely heroes that fans have come to love over the years. It follows a heartbroken Quill (still hurting from Gamora's death) as they go against a powerful new villain to rescue one of their own.
RELATED: Every MCU Villain Ranked From Worst to Best
Vol. 3 draws from what the movies have become known for, using viewers' emotional attachments to the characters to create high stakes that make the intense action sequences more effective. Of course, it has a lot of humor to go along with heart, and will go down in MCU's history as one of its most successful movies.
Watch on Disney+
3
'Spider-Man: No Way Home' (2021)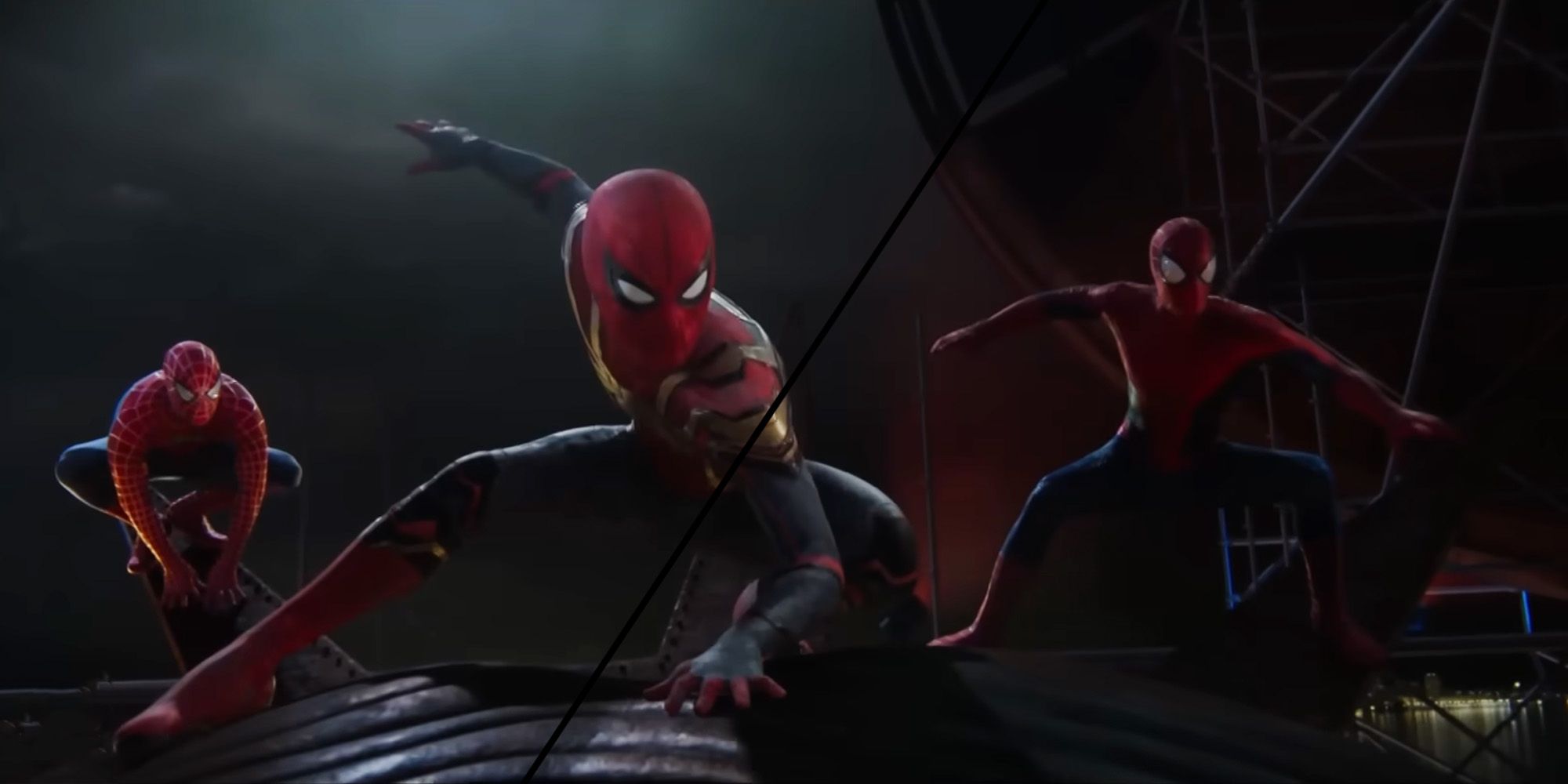 IMDb Rating: 8.2/10
It's everything we wanted and more. We had Tobey Maguire's original Spidey from the 2000s Sam Raimi trilogy, Andrew Garfield's Amazing Spidey from the Marc Webb duo, and of course, Tom Holland's Spidey from the latest Jon Watts trilogy. We even had the original villains portrayed by their original actors. Whether you grew up with the movies or came to love them later in life, fans' nostalgia senses went haywire. They even did the meme!
Spider-Man: No Way Homewas one of the most highly anticipated movies of 2021, and fans weren't disappointed. Another box office hit for the MCU, the Spidey film became an instant rewatchable Marvel classic, in large part thanks to the touching way it seemingly concludes Holland's story in the franchise.
Watch on Starz
2
'Avengers: Infinity War' (2018)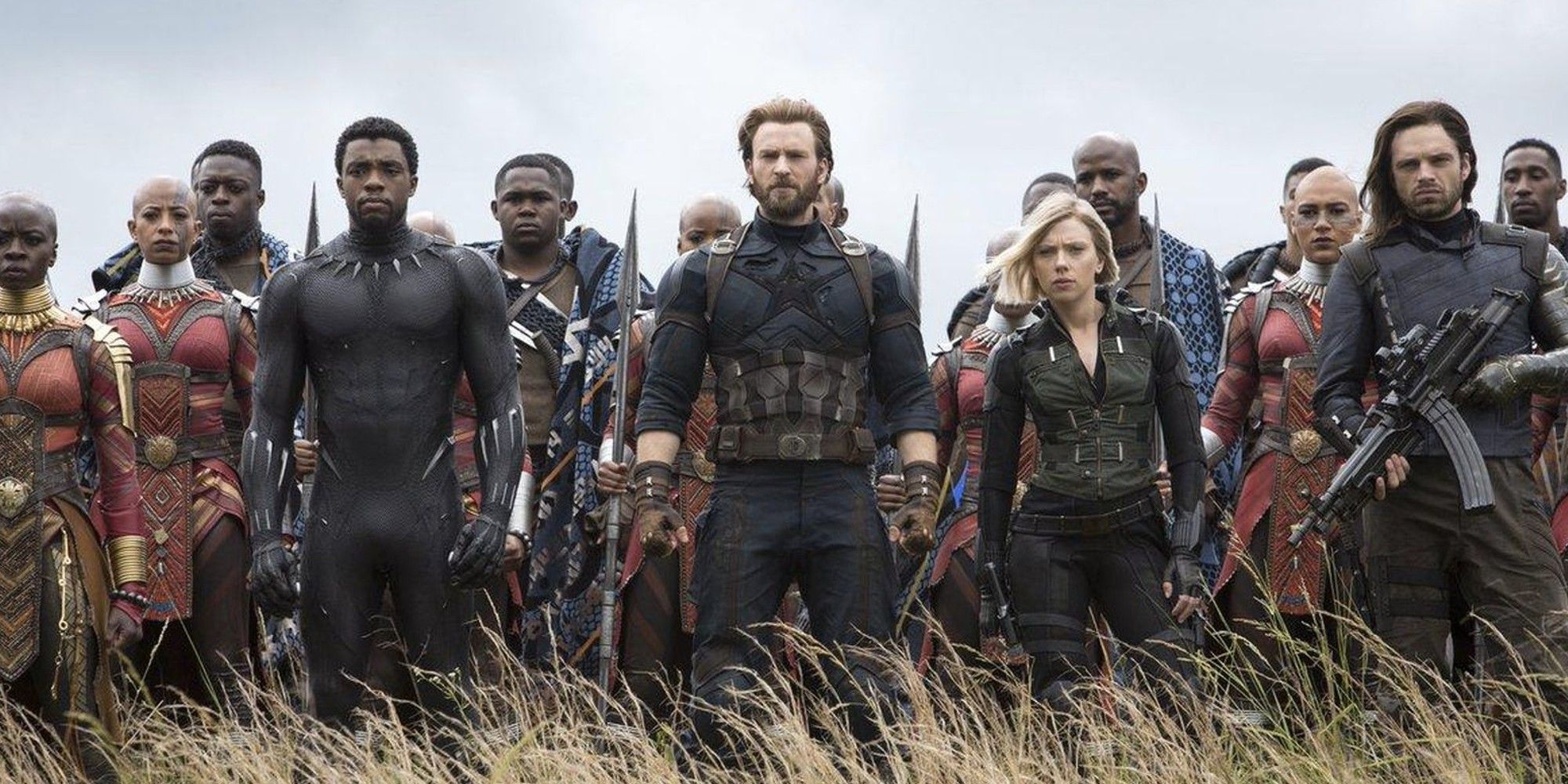 IMDb Rating: 8.4/10
The Avengers and the Guardians work together against their most powerful enemy yet, Thanos (Josh Brolin), an intergalactic warlord who's determined to collect all of the powerful Infinity Stones to kill half of the universe. His twisted mind believes that this will help achieve true balance, so Thanos will stop at nothing and murder millions to achieve his goal.
This high-stakes feud between the heroes and now-legendary villain in Avengers: Infinity War gave fans some of the most intense fight scenes, emotional moments, and heartbreaking goodbyes in the franchise. The movie's jaw-dropping conclusion shocked the world, and fans would have to begin their most frustrating wait to see what the surviving heroes would do next.
Watch on Disney+
1
'Avengers: Endgame' (2019)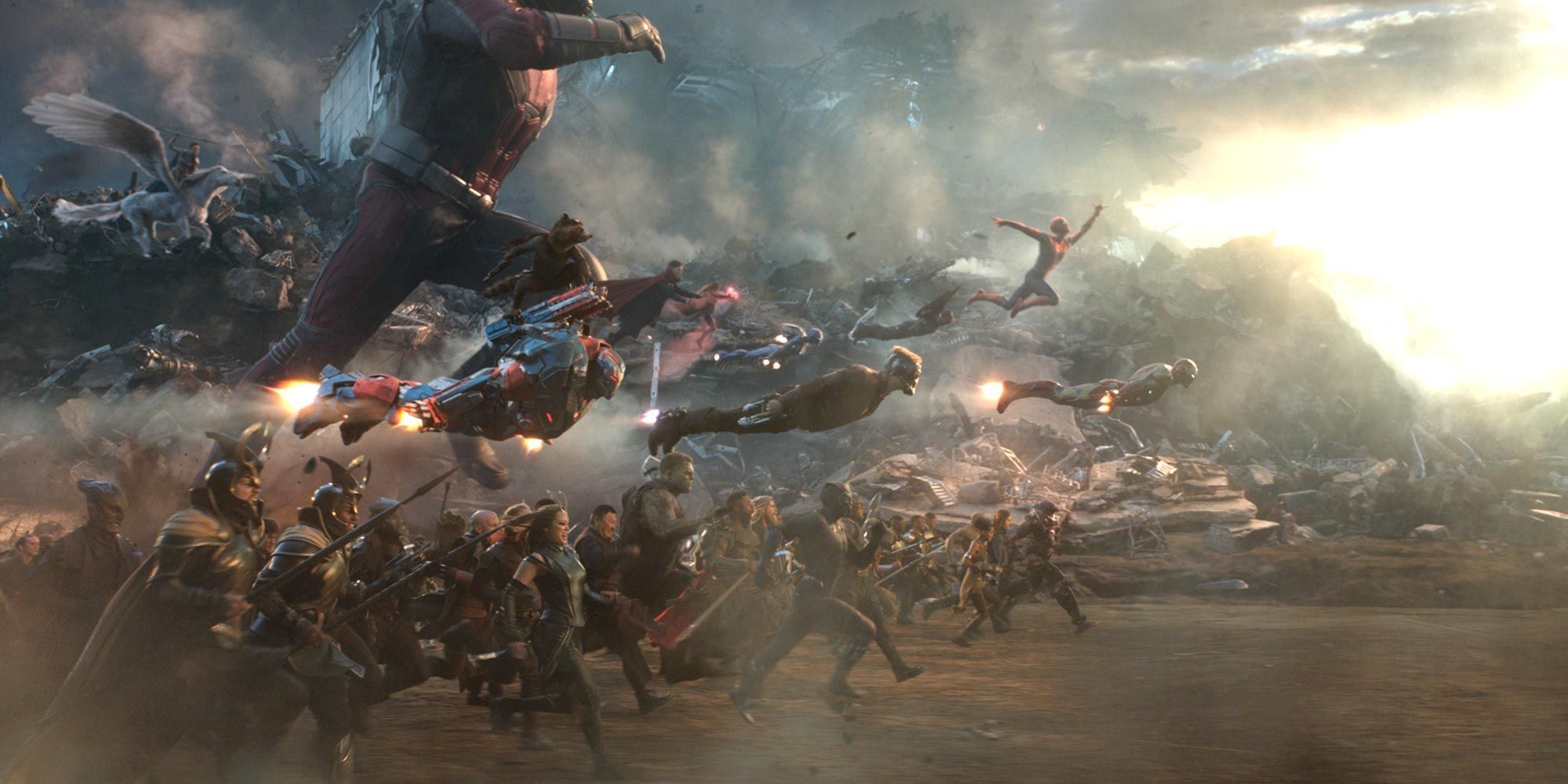 IMDb Rating: 8.4/10
The end of Phase Three, and what an end it was. We laughed, cried, sobbed, and by the end, we were in complete denial, but any film that can play with your emotions as much as this one did, is typically going to be a winner (and unsurprisingly the highest-rated Marvel movie). The highly anticipated culmination of the Avengers movies took fans on a wild and emotional ride. And viewers finally got to hear Steve say those two little words they've been waiting for for over a decade. "Avengers. Assemble."
When Endgame was released, it was almost instantly a topic of conversation among Marvel fans as to whether it would top Avatar as the highest-grossing movie ever. It peaked at first place before slipping back to second place, where it has remained ever since.
Watch on Disney+
NEXT: All MCU Movies Ranked Worst to Best, According to Rotten Tomatoes