Getting her start on the small screen in shows like Monk, Medium, and The Bill Engvall Show, Jennifer Lawrence quickly proved herself as a force to be reckoned with from day one, and has since become one of Hollywood's top A-listers. She had her film debut in 2008's Garden Party, but her career really took off with her performance in Winter's Bone in 2010, which earned Lawrence her first Academy Award nomination. While Lawrence was quickly picking up steam and starring in films like X-Men: First Class and Jodie Foster's The Beaver, the young actress's fame skyrocketed when she was cast as Katniss Everdeen in The Hunger Games franchise.
Consistently turning in awe-inspiring performances whether she's screaming in rage, making us laugh, or taking on her enemies with quiet, seething fury, Jennifer Lawrence has proven that whether you're casting a haunted, teenage rebel or a con artist's eccentric, pyromaniac wife, she's the one for the job. Lawrence opened up her own production company, Excellent Cadaver, in 2018, and has now served as a producer, as well as an actor, in hit movies like Causeway and the recently released No Hard Feelings, which is actually based on a true story. With this latest movie finally letting Lawrence take part in the raunchy comedy that she was undeniably destined for, let's take a look back at some of Jennifer Lawrence's best performances.
RELATED: 'No Hard Feelings' Review: Jennifer Lawrence Gets the Comedy She's Long Deserved
9. Dominika Egorova, 'Red Sparrow'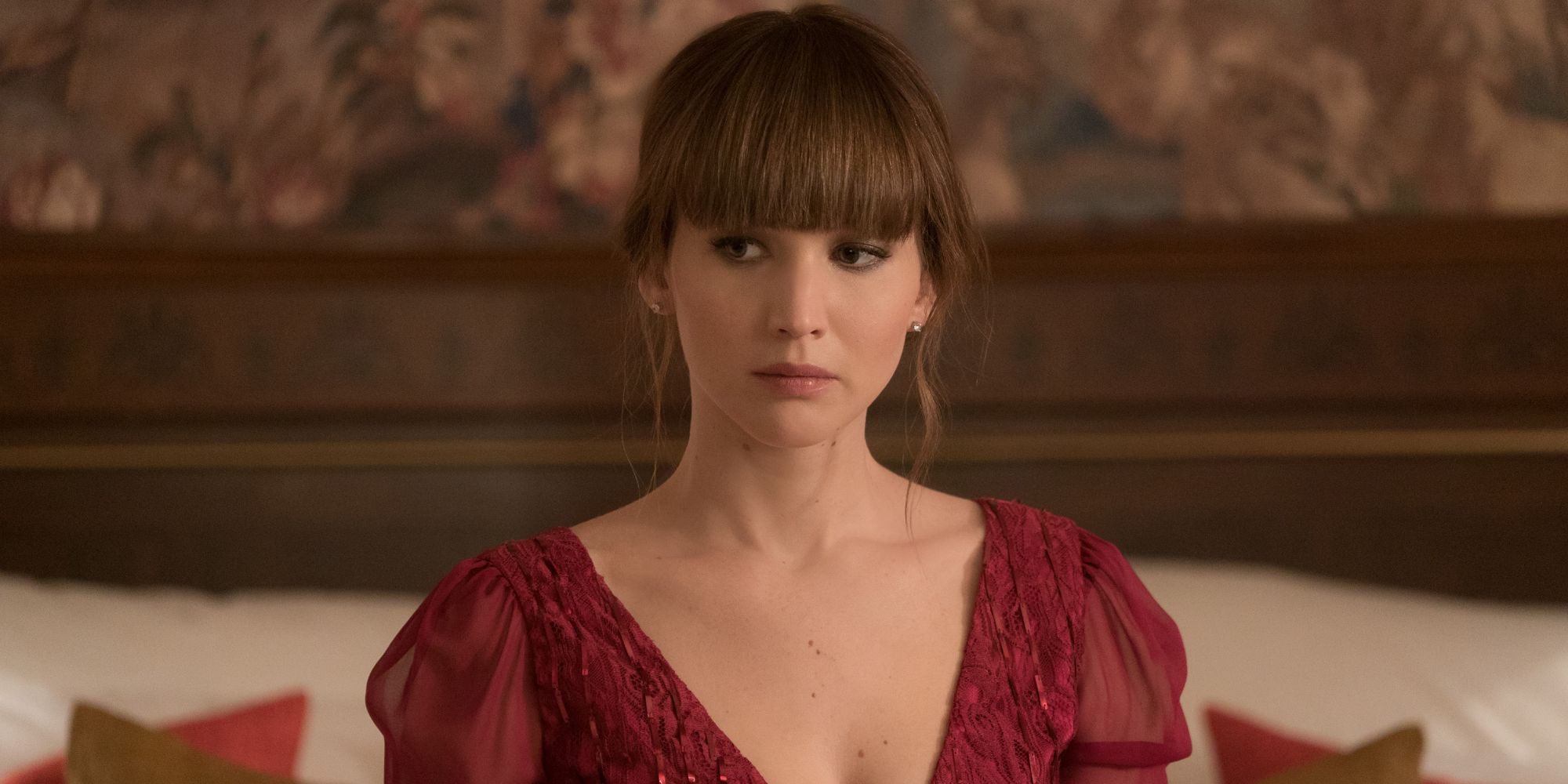 Red Sparrow is a solid spy thriller, but Lawrence's performance as ballerina-turned-Russian-spy is what makes the film extra special. She brings the meek yet fierce Dominika to life with her trademark ability to expertly slip into the mind and body of her characters. Lawrence manages to exude Dominika's humbleness, uncertainty, and anxieties, not to mention her initial horror after being sent to State School 4 — a special school for young Russian operatives "Sparrows" who are trained to seduce their targets in order to get the information they seek. It's within this setting that Lawrence's performance really shines. She brings depth and emotional honesty to the choices that Dominika faces, making each scene (and Dominika's character as a whole) feel incredibly sincere as she grows from an innocent ballerina into a clever and capable Russian operative.
8. Lynsey, 'Causeway'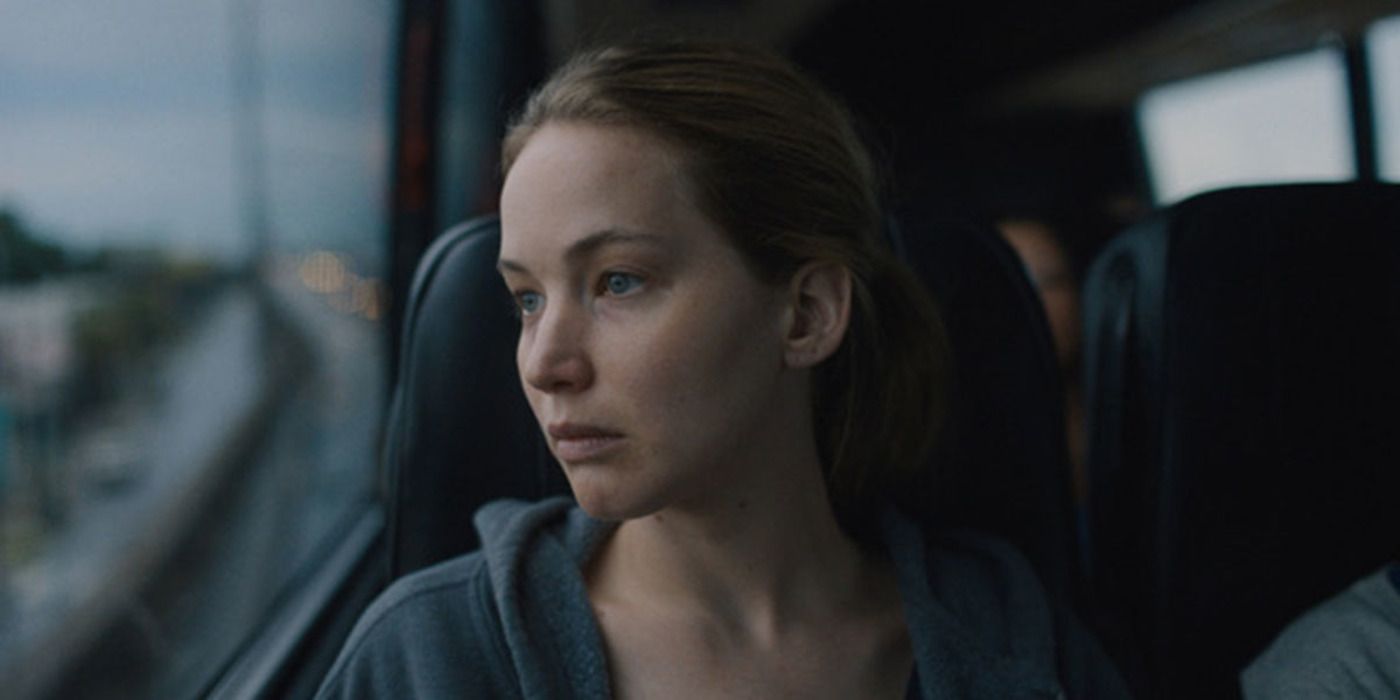 Causeway is the first feature film from Jennifer Lawrence's production company, Excellent Cadaver, and through its thoughtful representations of grief and trauma, the movie makes a beautiful first impression. Causeway tells the story of Lynsey, a U.S. soldier forced to return from Afghanistan after a traumatic brain injury caused by an IED explosion. As Lynsey learns to adjust to life back home, where tense family dynamics only make things more complicated, she encounters a friendly mechanic (Brian Tyree Henry) dealing with trauma of his own.
Lawrence's performance in Causeway is certainly one of her more understated, but also one of her most impressive. As she struggles to rehabilitate her body and learns to live with horrifying memories, she proves once again that she can say as much through her silence as she can when screaming at the top of her lungs. We never actually see a scene of what happened to Lynsey, but Lawrence's monologue detailing the IED explosion shows off her ability to convey intense emotion and sorrow, even while playing a woman who refuses to crack in the face of adversity. Lawrence's co-star, Brian Tyree Henry was nominated for an Academy Award for his performance, and the two play off each other with kindness and solemn understanding, reminding us that sometimes in life we don't get perfect endings, but just surviving in the face of horrible things can be a victory in and of itself.
7. Rosalyn Rosenfeld, 'American Hustle'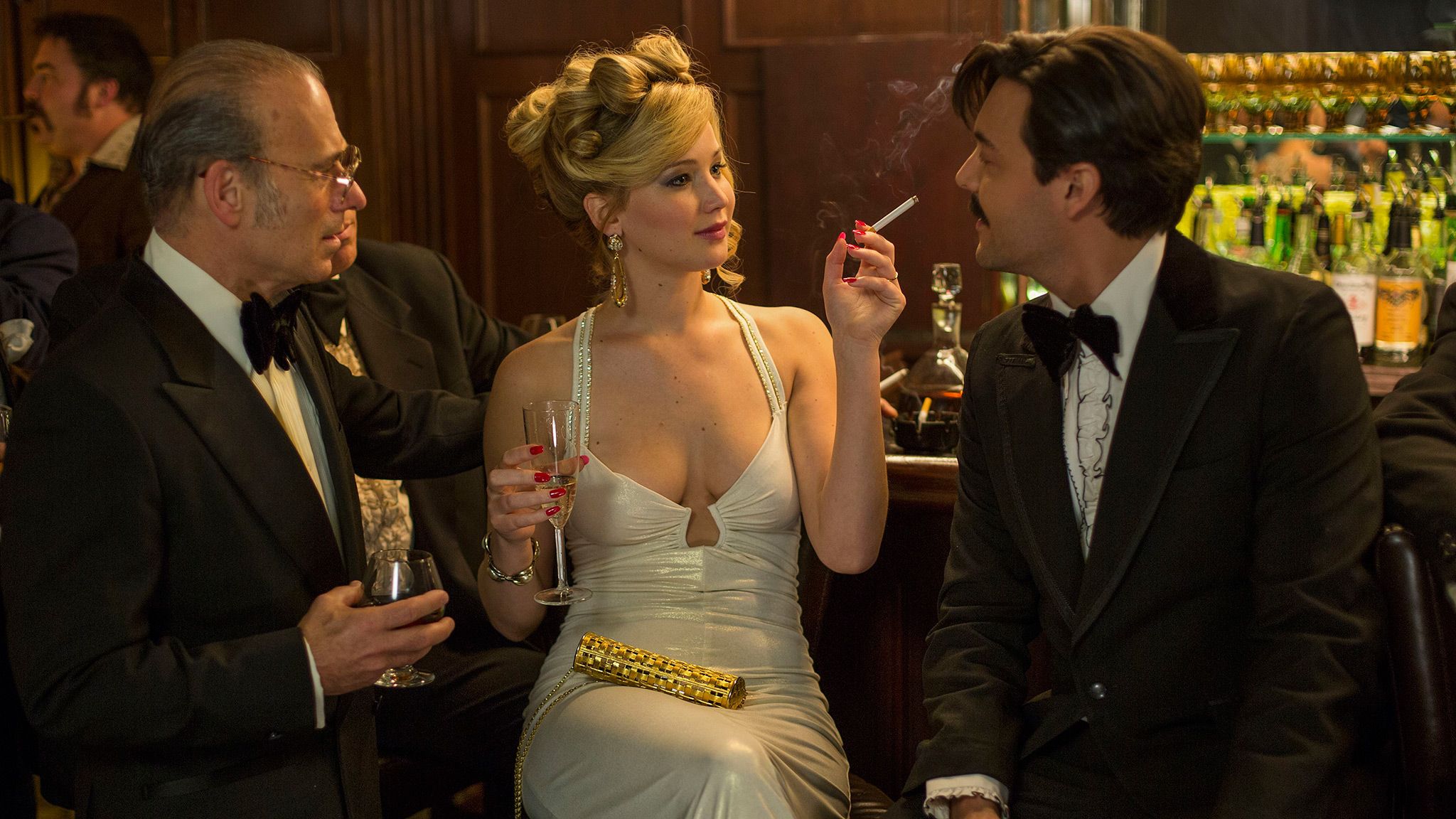 With Rosalyn Rosenfeld, Lawrence continues her streak of successfully portraying strong women with big personalities. Perhaps none are bigger than that of Rosalyn, the bold and manipulative wife of con artist Irving Rosenfeld played by Christian Bale. But rather than playing Rosalyn as a plain '70s-era housewife, Lawrence transforms her into a fully realized character who is allowed to have real emotions, desires, and dreams.
She's also given some of the film's best and funniest lines and her delivery and comedic timing is pitch-perfect. A scene of her lip-synching to The Beatles' "Live and Let Die" while rage cleaning her living room is one of the film's stand out moments. American Hustleis packed with larger-than-life characters but Lawrence's portrayal of Rosalyn's manic episodes, unpredictability, and fearlessness in going toe-to-toe with the powerful men in her life make her one of the most transfixing. Lawrence's peers seemed to agree, with Lawrence earning a Best Supporting Actress Oscar nomination for the role.
6. Joy Mangano, 'Joy'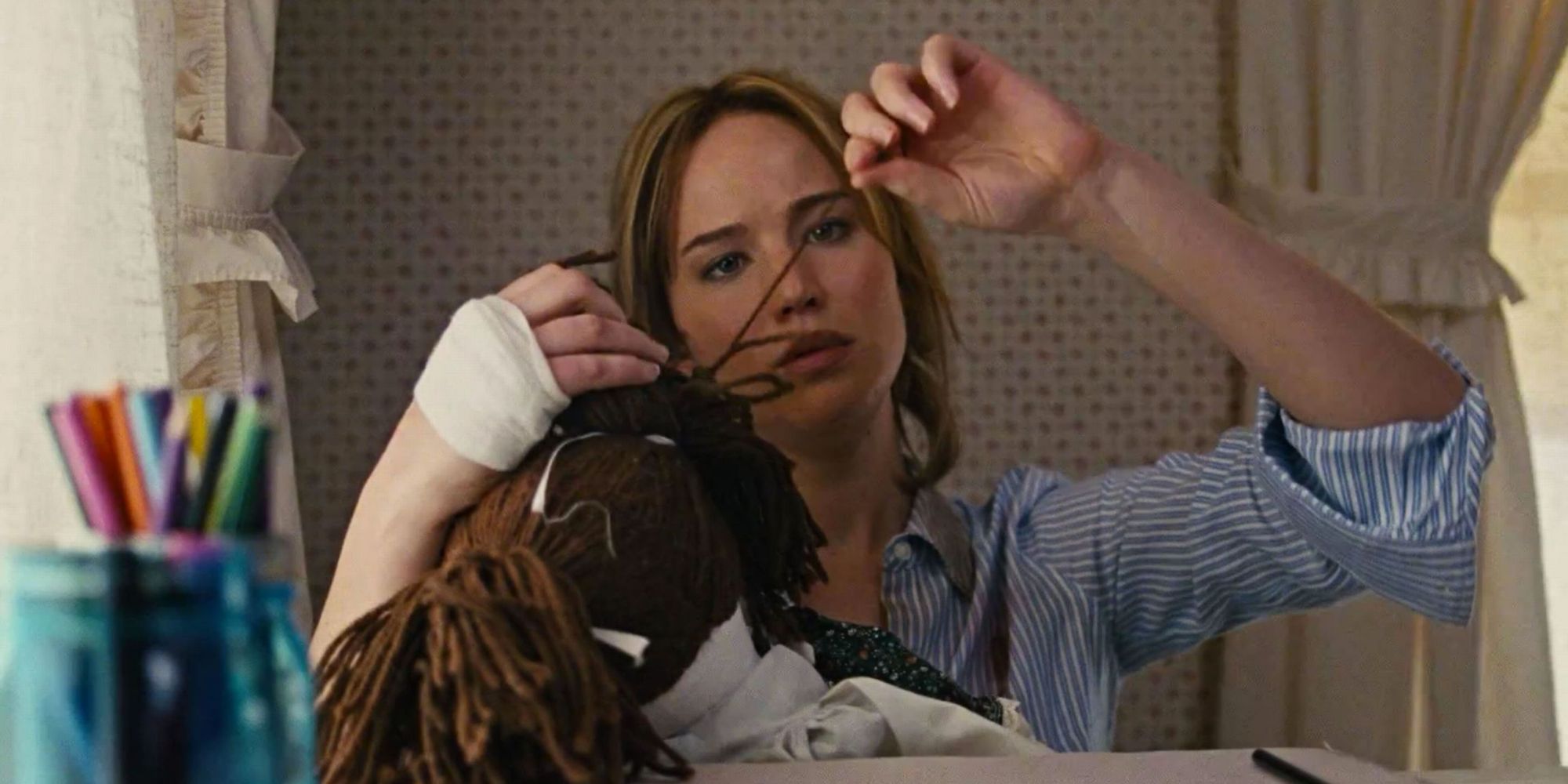 This delicate biopic features Jennifer Lawrence as Joy Mangano, a young divorcee and mother who becomes a successful inventor and entrepreneur. Joy brings us behind the curtain of infomercial sales and into the surprisingly cut-throat world of mop-making, where Joy has to fight tooth and nail for every step she takes into the business world. Another great collaboration with Bradley Cooper and Robert De Niro, Joy allows Lawrence to use every skill in her repertoire, as she sings, sobs, and delivers her signature withering stare that leaves you shocked that its recipients don't immediately burst into flames.
Lawrence shines in this movie, using the film's central idea of "making the ordinary extraordinary" to tell one woman's inspiring story of resilience and determination. The performance garnered another Academy Award nomination for Lawrence and proved that even when she's wringing out the same mop fifteen times or scribbling up crayon blueprints, Jennifer Lawrence steals every scene she's in.
5. Maddie Barker, 'No Hard Feelings'
It makes perfect sense for Jennifer Lawrence to do a raunchy comedy. We've all seen through her various press junkets and interviews that she is undeniably hilarious, however, almost every role she plays is pretty serious. In her latest movie, No Hard Feelings, Lawrence plays Maddie, a down-on-her-luck 32-year-old Uber driver who answers a Craigslist ad from two parents trying to get their college-bound son laid in exchange for a car. While it's always a treat to watch any Lawrence performance, No Hard Feelings is a unique chance to see her let loose and finally not have to have a complete ( and super serious) emotional breakdown on screen.
In this surprisingly heartwarming comedy, Lawrence truly proves that she can do it all. She shows off a particular knack for physical comedy, as she hoses herself down after being pepper sprayed and fistfights teenagers naked on the beach. However, while we all know that Lawrence can easily make us laugh, No Hard Feelings also lets us see her gentler side, as Maddie develops a genuine connection with Percy (Andrew Barth Feldman) and experiences a complicated moral dilemma. After this new, delightful addition to her resume, we're all waiting on the edge of our seats for her next foray into vulgar and vulnerable hilarity.
4. Mother, 'mother!'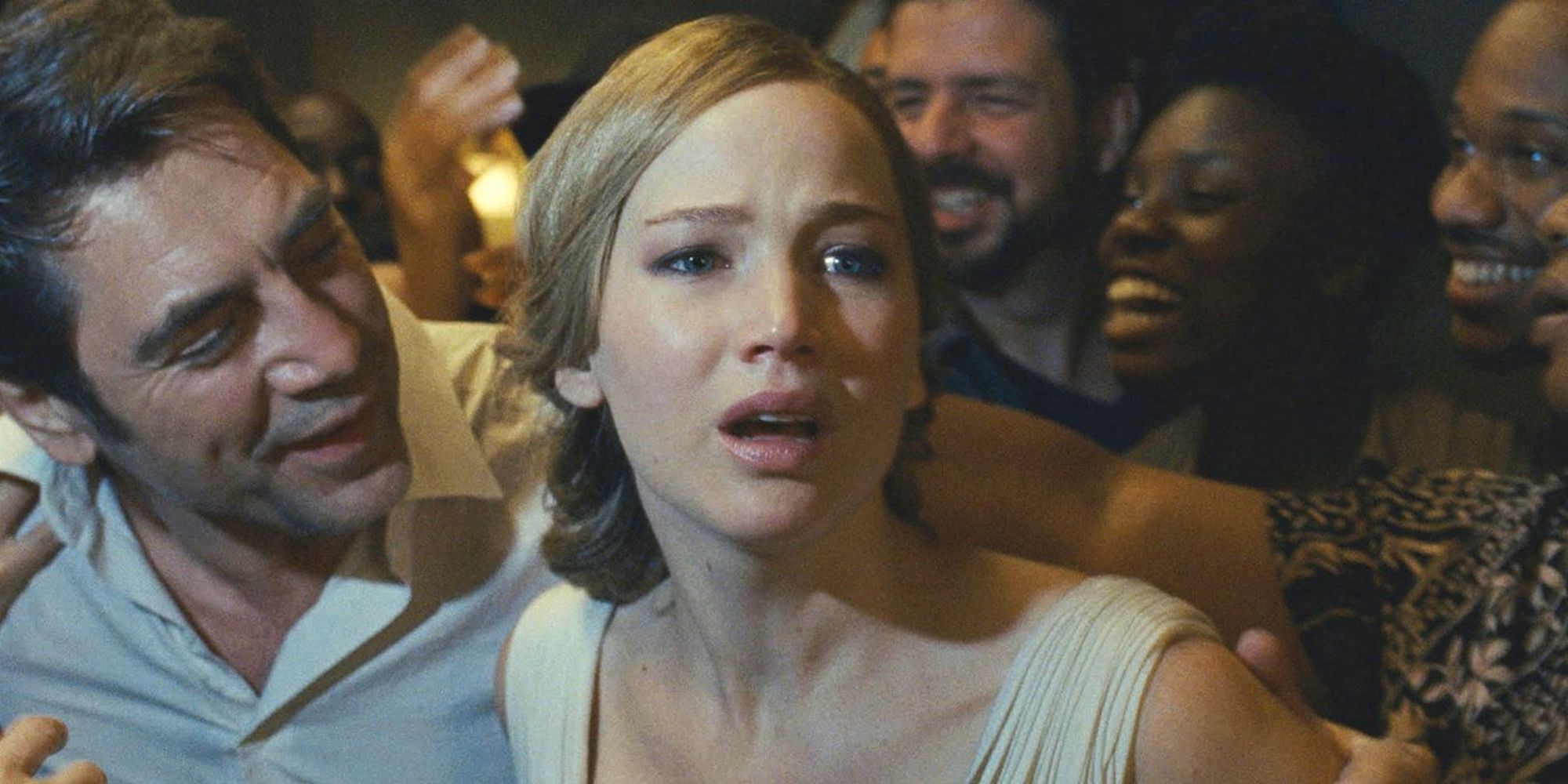 This Jennifer Lawrence movie is a tough watch, whether it's because you're stressed out by the home intruders, horrified by the intense violence, or confused by the endless Biblical allusions. mother! revolves around the story of couple Javier Bardem and J Law, only referred to as "Him" and "Mother," who live in a beautiful old house that's been refurbished by Mother's tireless work on it as her husband secludes himself and works on his writing. The story quickly devolves into terrifying chaos, as uninvited guests begin to show up, wanting to meet Bardem and praise him for his work, and then refusing to leave. Lawrence is the grounded performance in the midst of the madness, as she tries to preserve her house and also be a generous and giving hostess.
Things only get worse as more of Bardem's adoring fans arrive at the house, and infighting between the guests results in many gruesome murders. As the ungrateful house guests descend into unbridled madness, the house begins to crumble around a now-pregnant Mother, who screams in fear as she tries to protect her unborn child. In what is perhaps her most horrifying and impressive performance to date, Lawrence cries out in anguish and begins cutting into everyone around her with shards of glass, not stopping until she sets the house (and herself) on fire in retaliation. While this movie may not be pleasant and is definitely the last place you'd expect to be indulged with a Kristen Wiig cameo, Jennifer Lawrence's performance screams through the noise and we feel all of the sorrow and grief that she does, as she continues to give and is only abused in return. Nobody can deny that Lawrence poured her entire soul into every gut-wrenching scream, and deserves nothing but praise for this incredible performance.
3. Katniss Everdeen, 'The Hunger Games'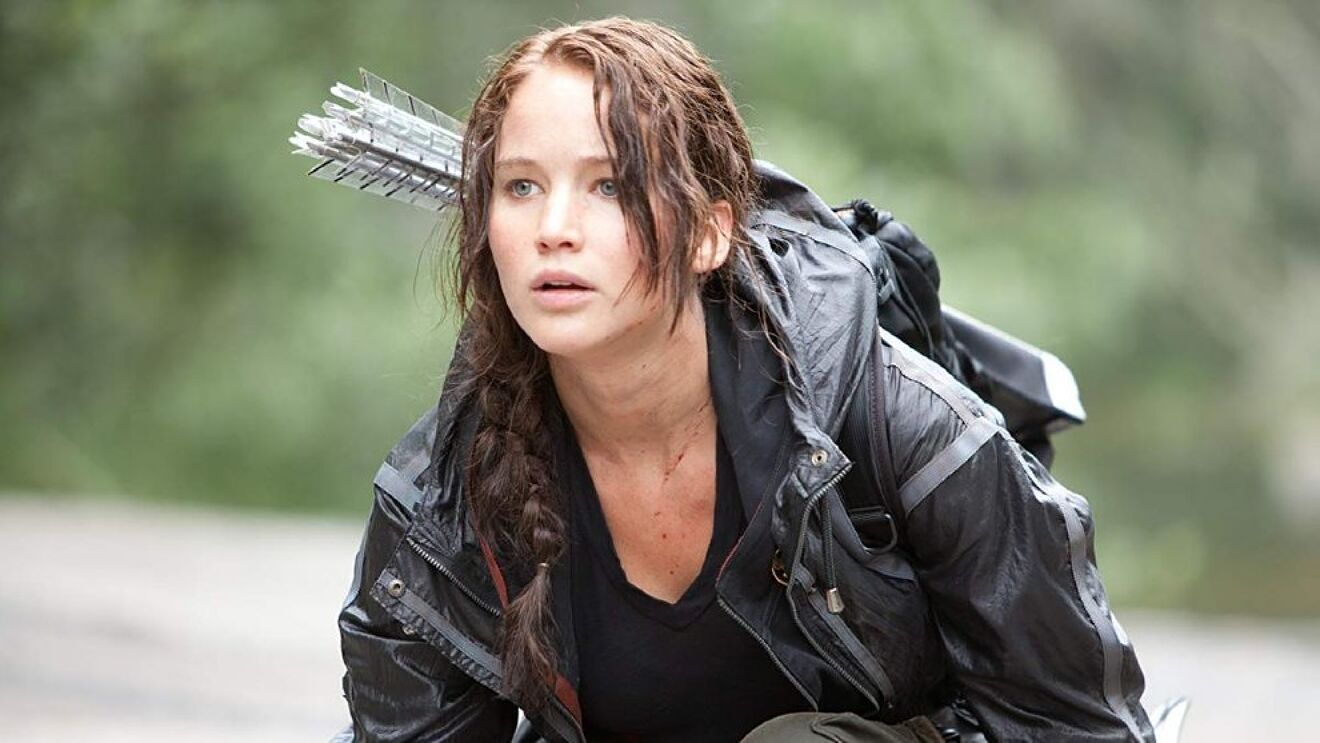 The character of Katniss Everdeen is a compelling one within the pages of Suzanne Collins' bestselling The Hunger Games series, and Lawrence brings her to full, three-dimensional life in the film adapations. She pours every ounce of herself into the role so that it transcends a mere Young Adult character, becoming one that is as emotive and developed as the adult characters surrounding her. It's also a joy to watch her deepen Katniss over the course of the series' four films. The recurring role allows Lawrence to show her full range as she infuses the character with a well of emotional authenticity.
Whether in her fierce protectiveness and determination in The Hunger Games, her simmering rage in Catching Fire, or her grit and depression in both Mockingjay installments, Katniss sizzles on the screen thanks to Lawrence's commitment to making the details of Katniss' relationships, decisions, and actions ring true. It also helps that Lawrence has an incredibly expressive face (and arguably one of the greatest and most gutting screams of all time), making each of Katniss' successes and loses that much more emotionally affecting.
2. Ree Dolly, 'Winter's Bone'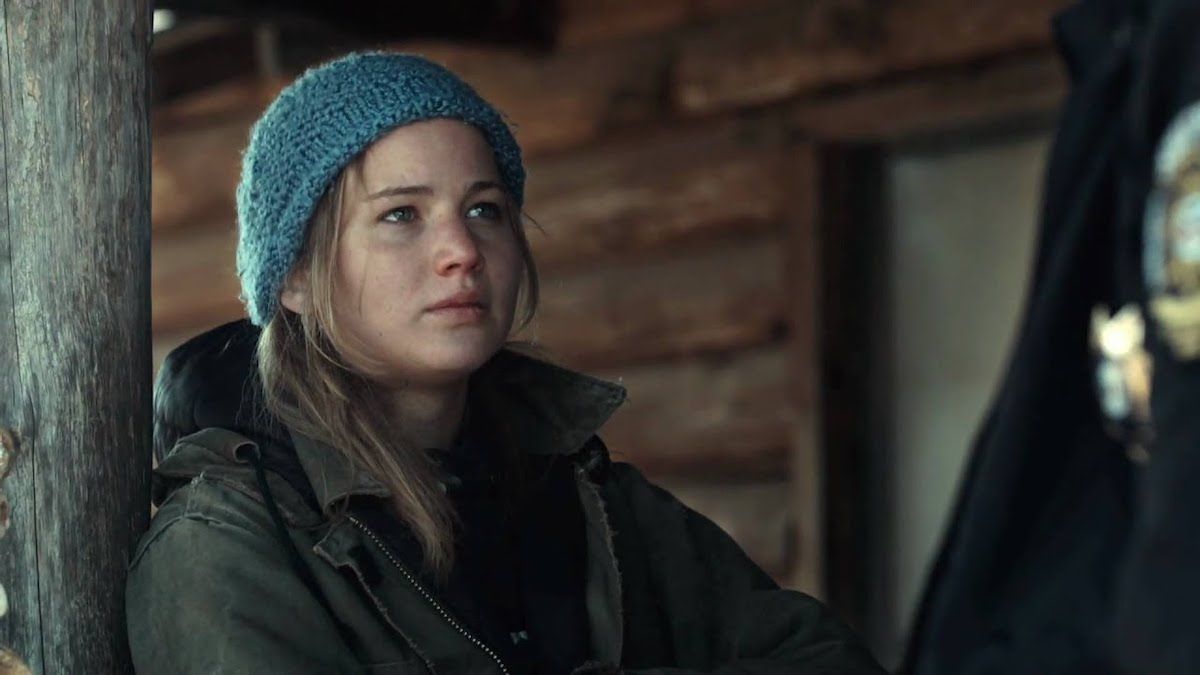 Winter's Bone is the role that made the film industry take notice of Jennifer Lawrence's considerable acting chops is also one of her best. As the poor 17-year-old Ree Dolly struggling to survive in the rural Ozarks, Lawrence takes a character with incredibly bleak and unfortunate circumstances and imbues her with a bright humanity. Ree's status as a courageous and determined teenager saddled with adult responsibilities is both genuine and deeply affecting, and it's a testament to Lawrence's honest, wiser-than-her-years performance that the character feels so three-dimensional.
In the hands of a lesser actress, the unimaginable horrors that Ree faces might not hit home as hard. But because Lawrence sinks so deeply into Ree and gives so much of herself to the role, Ree's circumstances, reactions, and emotional catharsis ring completely true. Her impressive performance led to critical acclaim as well as Lawrence receiving her first of 3 Oscar nominations for Best Actress, the second-youngest nominee in the category at the time.
1. Tiffany Maxwell, 'Silver Linings Playbook'
Silver Linings Playbook is another example of a good film that's hugely elevated by Lawrence's performance. Tiffany Maxwell is a grieving young widow who is secretly pining for the attention of her brother-in-law's best friend, Pat played by Bradley Cooper. Lawrence plays Tiffany with an assuredness and intensity that is beyond her years (Lawrence was 21 at the time of filming) that makes the character sizzle. She infuses Tiffany with both ferocity and longing, anger and despair. It's an emotional, demanding role but she proves that she is more than up to the challenge.
Whether in intense moments where she and Pat argue, touching scenes where she bonds with Pat over their mental illnesses or their joyous dance scenes, Lawrence shines and solidifies Tiffany Maxwell as her best (and Best Actress-winning) performance thus far.