Natasha Bianca Lyonne Braunstein is the actress in Old Navy commercial 2023.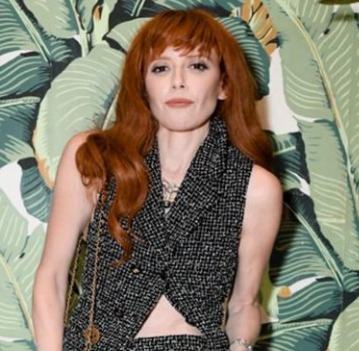 Natasha Lyonne is an American actress, writer, and producer. She was born on April 4, 1979, in New York City, New York. Lyonne is best known for her roles in film and television, particularly for her work in independent films and cult classic TV shows. Some of her notable roles include:
"American Pie" (1999) – Natasha Lyonne played the role of Jessica in this popular teen comedy film.
"But I'm a Cheerleader" (1999) – She starred as Megan Bloomfield in this satirical comedy about a young woman sent to a conversion therapy camp.
"Orange Is the New Black" (2013-2019) – Lyonne played Nicky Nichols in this critically acclaimed Netflix series, for which she received widespread recognition.
"Russian Doll" (2019) – Natasha Lyonne co-created and starred in this Netflix series, which earned her critical acclaim. She played the role of Nadia Vulvokov, a woman stuck in a time loop.
"Slums of Beverly Hills" (1998) – Lyonne received positive reviews for her role in this coming-of-age comedy-drama film.
In addition to her acting career, Natasha Lyonne has been involved in producing and writing for various projects. She has a distinctive and often darkly comedic style, which has made her a recognizable figure in the entertainment industry.
Related