[Editor's note: The following contains major spoilers for The Full Monty.]From co-creators Simon Beaufoy (who wrote the original 1997 film) and Alice Nutter, the new eight-party original series The Full Monty checks in with the same group of former steelworkers in Sheffield, England, 25 years later. While the years have passed, not much has changed in a world where profit often ranks above humanity and where lifelong friendships are of utmost importance in keeping you grounded when you could otherwise be forgotten.
During this 1-on-1 interview with Collider, Robert Carlyle (who plays Gaz, the man with more get-rich-quick schemes than proper advice for his children and grandchildren) talked about how he learned this series was going to happen, that the bond the cast had really helped him slip back into the character, the state of Gaz's world, exploring the father-daughter relationship, reuniting with Mark Addy to explore how Dave and Gaz's dynamic has evolved, and saying goodbye to one of the characters. He also talked about his time on Once Upon A Time, and how much freedom he had in exploring Rumplestiltskin.
Collider: For those of us who are fans of this movie, the existence of this TV series is a very nice surprise. When you did the movie, all those years ago, had you always hoped you'd get to return to this character, at some point, or were you surprised that this series happened? Were there ever conversations about doing this again?
ROBERT CARLYLE: No. I know that Simon [Beaufoy] had been approached several times, through the years, to write a sequel, in some way, to the film, but he was never interested in that, and neither would I have been. The film had such a triumphant close when the hat went off. How do you follow that? So, it sat there for a long time, and then a couple of years ago, Simon got in touch and said, "How would you fancy doing an eight-part TV piece, going back and looking at these guys, 25 years later?" I thought it was a great idea.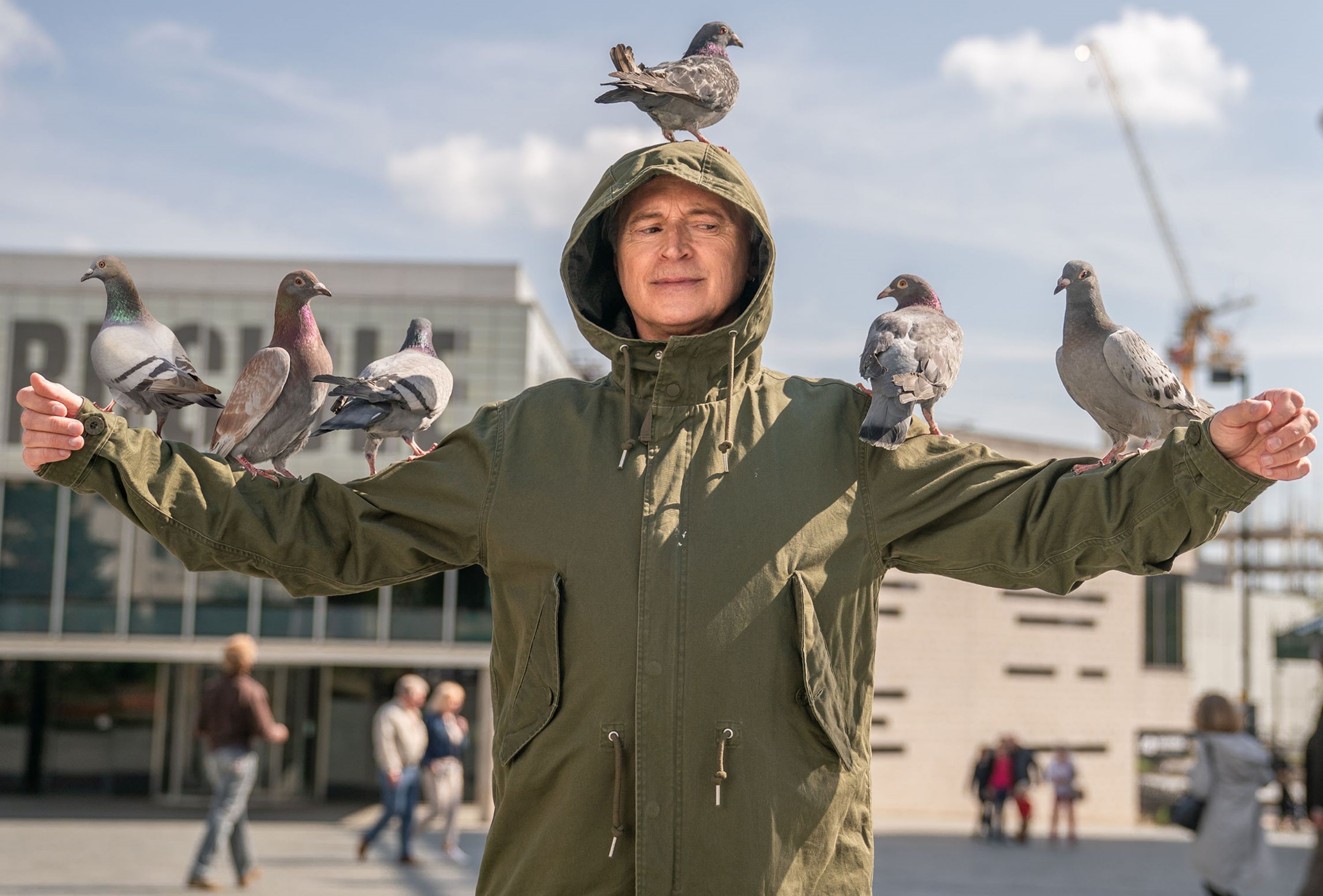 When Simon Beaufoy reached out about this, did he tell you anything about what it was going to be, or did he wait to tell you much about it until he had scripts finished?
CARLYLE: To have Simon contact me about this, I knew he had some way in his mind to progress this thing. He had things to say, about the health system, mental health, schooling, bullying, and these things. There's no one better than Simon, to attempt this subject. He manages to brilliantly talk about things that are very important, politically, but it's not hammered over the head. You could actually watch it and miss all that, and just get a laugh. To be able to balance comedy and drama that way is quite a special skill, and Simon is fantastic at it.
I have to admit that I both laughed and cried, throughout this series.
CARLYLE: It's fantastic to hear that. That's what I felt when I read it, and when we were filming it. I could see these moments all about me, like echoes of 25 years ago, so I'm so pleased to hear you say that.
Had you ever thought about this character, over the years? Do you ever do that with any of your characters? Do you ever wonder what becomes of them, or do you put them in a box and put them away when you finish playing them?
CARLYLE: Yeah, they're in a box. I'd been through a similar experience with the second Trainspotting film, but that was always in the ether because there were further books that included those characters. Through my relationship with Danny Boyle, the director, we always knew that was maybe gonna happen. This was a different thing entirely. There was no apparent chance of it ever happening, so I hadn't really thought of Gaz. Gaz in The Full Monty is a beautiful warm shadow that has followed me throughout my whole career, and it's been a lovely thing. Genuinely, how blessed are you, if you do something in your career that affects and moves people like that? Of course, 25 years down the line, if you get a chance to revisit that, it's an easy decision.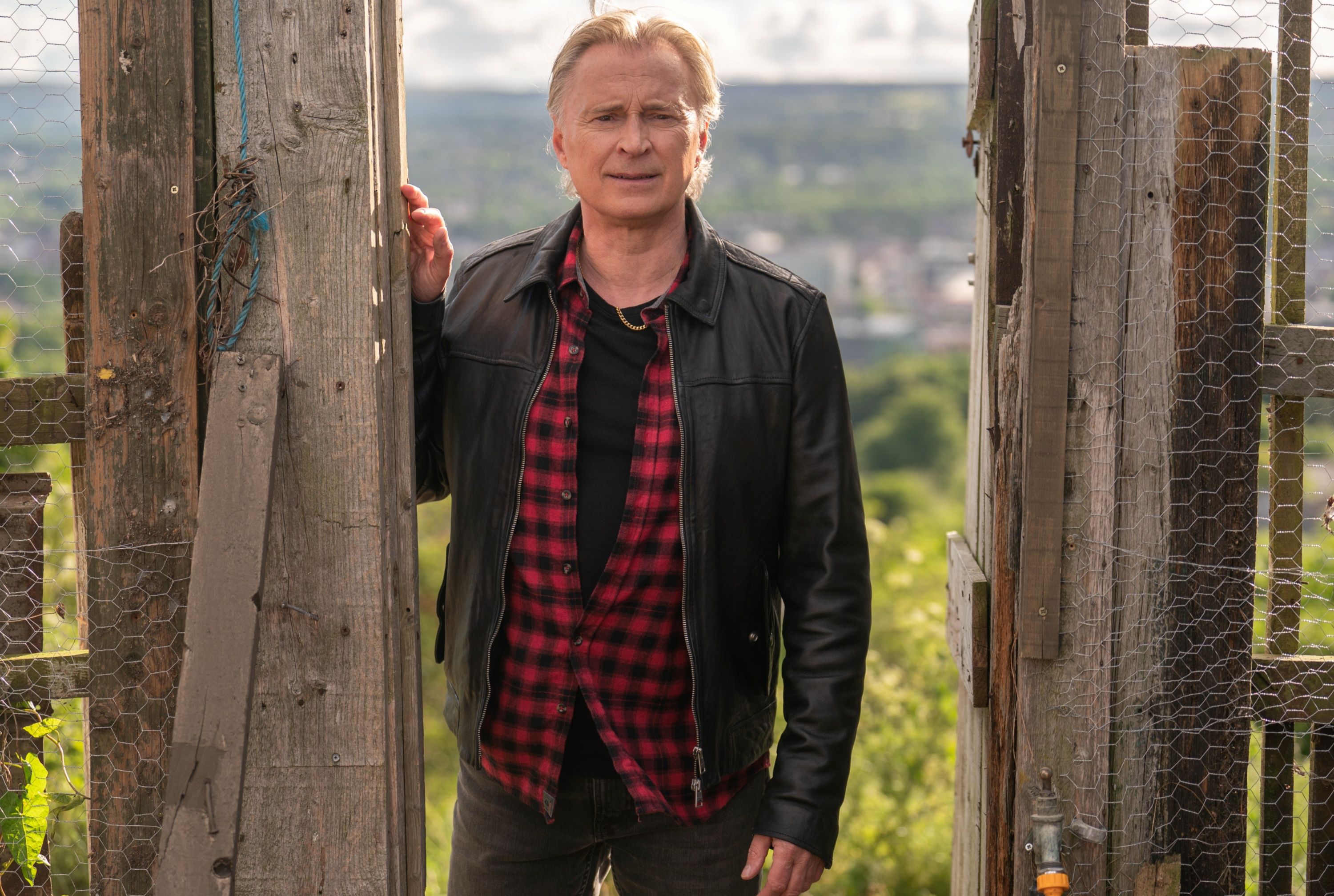 What was it like to return to the character? Did he immediately come back to you? Did it take some time to find him again? Especially when you are revisiting him at a very different place in his life, and all of their lives, does it make it easier, or does it make it more challenging to find the character again?
CARLYLE: Nothing is ever easy. Every single production presents its own challenges, and this was no different. But there was an ease because I'd been there before, and knowing all the other characters and knowing the other cast, having that bonding that we had was incredibly helpful. It was a different type of journey, that's for sure. The thing I learned is that this guy hasn't changed, at all. He's still as exuberant as he's always been. He's still the man with the plan, no matter how awry these plans go. One of the things that I loved about guys in the movie, and it's certainly true in the show, is that he's got such a big heart, and he's got a sense of justice, and a sense of what's right and what's wrong. He's for that, and he'll find in his friend's corner, as well. He'll fight for everyone. I loved that. I thought, "Well, there's not a lot of difference in this guy, 25 years later."
How do you think he feels about where he's at, in life? Do you think he's happy with where he is, or is he unhappy about it?
CARLYLE: I don't know. Of course, we all look back on our life and our regrets. We look at the highs and lows, and the trials and tribulations. Hopefully, no one sits there in a dark room and thinks, "Who is me," the whole time. Gaz doesn't think like that either. He's certainly got regrets. He's obviously not been the best of fathers. He's been an absentee father. He's probably a better grandfather than he was a father. He's trying, in some way, to make peace with him. He's got a daughter, wonderfully called Destiny. I love the fact she's called Destiny. He's not been there for her, and he regrets that. He's trying. It's very The Fully Monty. It speaks to a lot of people's experience, just doing the wrong thing. Gaz is just like a big overgrown kid. At one point, he actually says, "I'm just like a kid, I break everything I touch." When I saw that in the script, I thought, "I'm on the right path here." He knows it. He's just really not capable of change.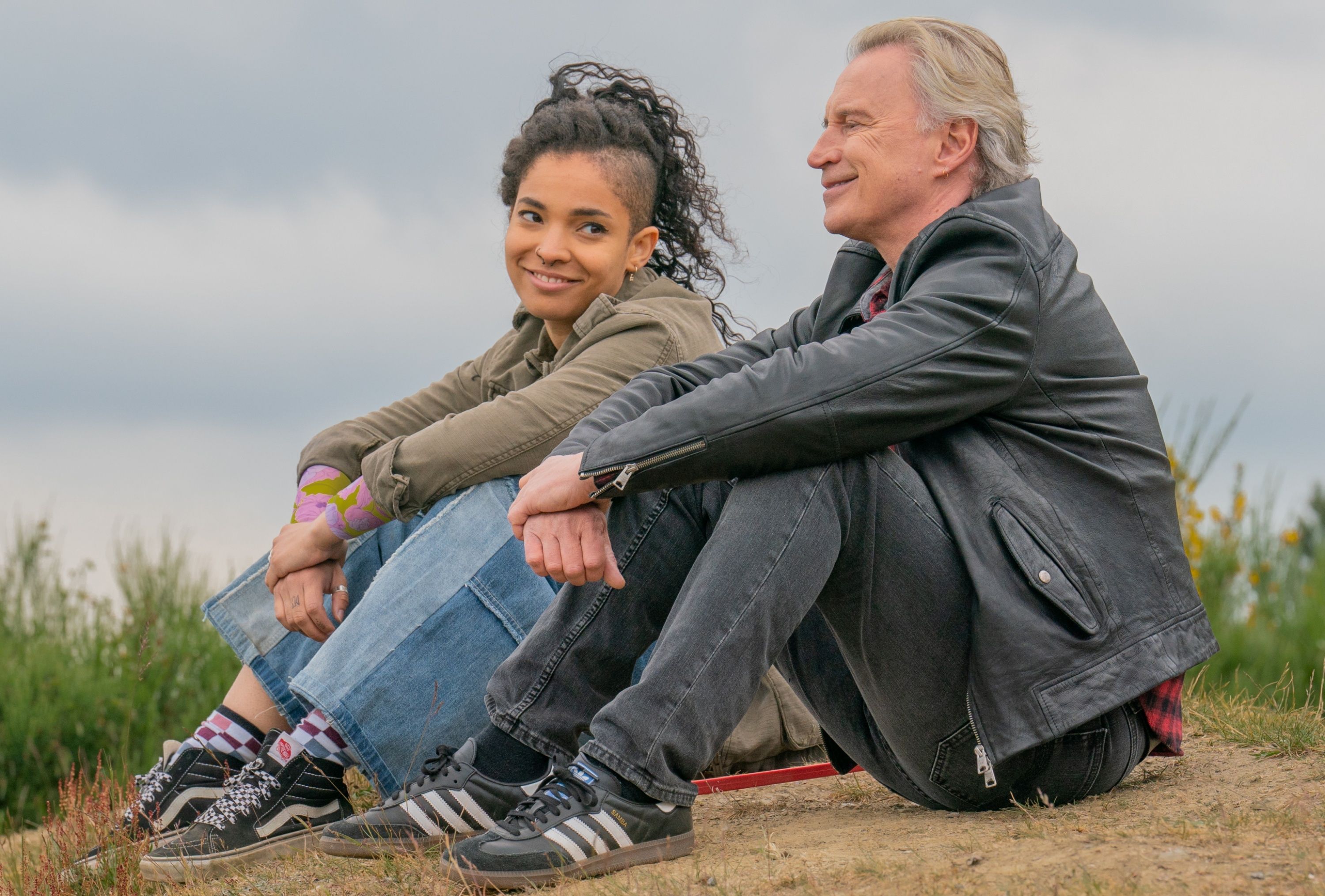 One of my favorite things about this season is the relationship between him and his daughter. There's just something so special about that. What that like to find with your scene partner, Talitha Wing?
CARLYLE: It was lovely. Working with Talitha was fantastic. I've been fortunate in my career that I've worked with a lot good youngsters, and it was no different with Talitha. She was an easy scene partner. I was aware of the quite massive age gap, which was the biggest one that I've ever had, playing a father-daughter relationship. It's certainly not a case of guiding. Each actor has their own way. But when she needed it, the shoulder was there. We had a similar relationship to Gaz and Destiny of, "I'm here, if you want me."At times, she would, and at times, she wouldn't. But she was an easy scene partner. For our scenes, she did a spectacular job in it. As Simon Beaufoy liked to say, she's one of the new Montys, or young Montys. She fit that bill perfectly.
How was it to reunite with Mark Addy, and with this whole group of guys?
CARLYLE: It was fantastic. The Full Monty is the thing that unites us all. There's really only a few people in the world that understand what that really means, and it's those guys there, and certainly with Mark. We had an absolutely fantastic relationship during the shooting of the film, and it was as though it was yesterday, back on the set. It was exactly the same. Mark is such a kind, generous man. I call him Switzerland because he's always the person that people come to, to mediate stuff. I don't know if he's older than me, or if we're the same age, but he's like the father figure on the set. If you've got problems, go to Mark and he'll sort them out.
In this series, Dave is the character who has shut down and closed off his emotions, while Gaz is all emotion and bigger than life. It just feels like these guys might could benefit with some couples therapy, to help get their friendship back on track.
CARLYLE: That's very interesting. I never thought about the juxtaposition of those two. Gaz is an absolute shit father, and Dave only ever wanted to be a father. There are lot of little things that it throws up, and that's certainly one of them.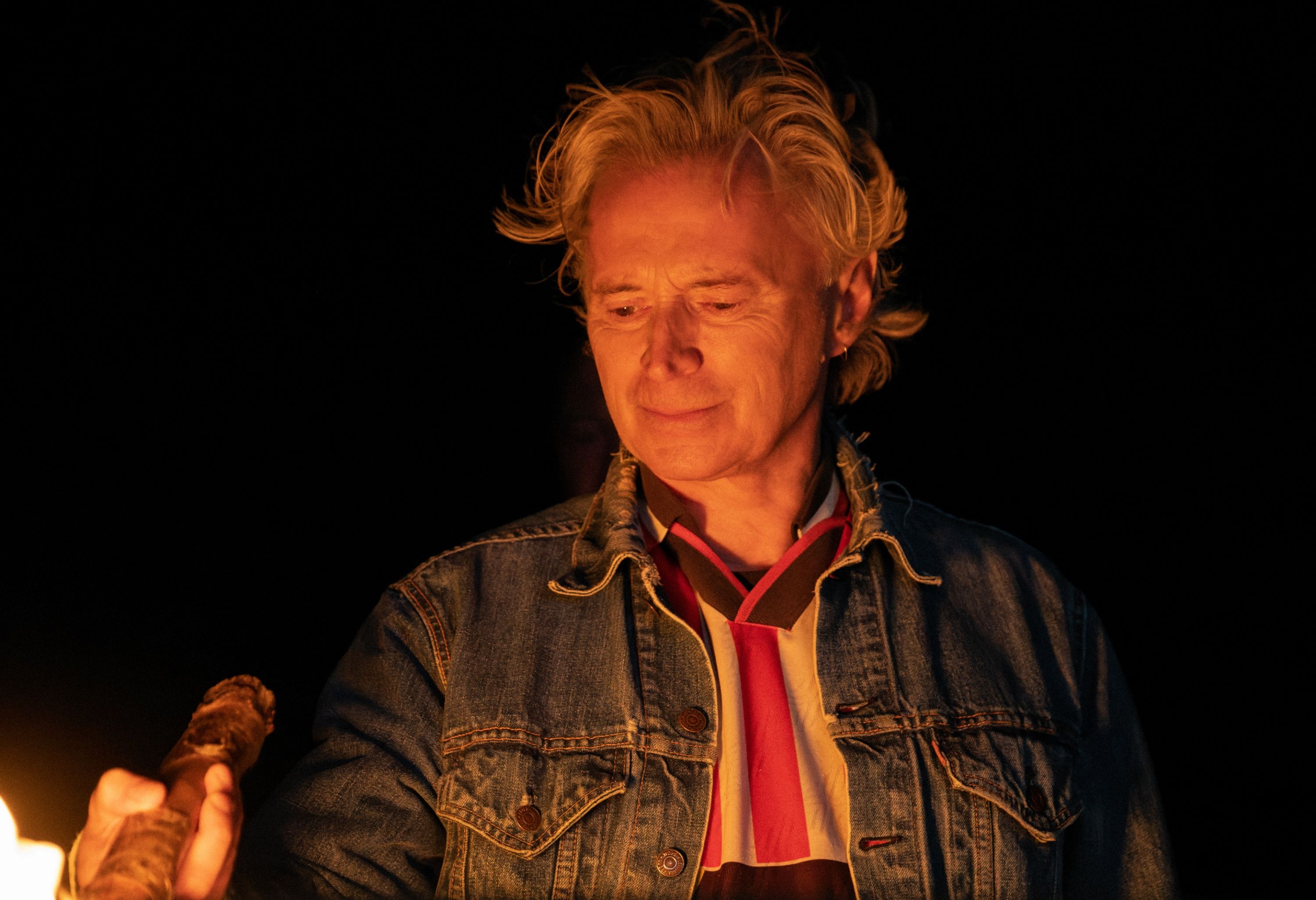 Did you always know that you'd be saying goodbye to one of the characters, by the end of the season? Did you know that was coming?
CARLYLE: I genuinely didn't know that, at all, and I was really surprised when I read that episode. When that episode came in, I couldn't believe it. I think I phoned Mark, of course. It was such a shock. I love Paul Barber. I think I've worked more with Paul than any other actor, ever. We've got a long, long relationship that stretches way, way back, so he's a dear friend. When I saw that, I was really, really shocked. I phoned Simon about it and said, "Are you sure you have to do this? Do you really have to do this?" Simon said, "We've gone so far down the road with this character, that was always gonna be what we did. We knew that." It was just so hard to even send him that script to let him know that. He'd invested so much in the show, from episode one, that it had to come to its inevitable end. It was very, very moving, in that moment. In funeral pyre sequence at the end, the emotion in my eyes and my voice is palpable, and it was real.
I loved that it blended in moments of humor, with him laying out on the table, or him being in the refrigerator. It has that humor mixed with the sadness of losing a character like that.
CARLYLE: Yeah, absolutely. Early in that episode, when Gaz goes to the funeral director, that scene is Simon Beaufoy at his best, talking about how £500 gets you a cardboard coffin, and a dagger and a stick. It was heart-wrenching to read that. You get that with The Full Monty. You get the laughter, you get the emotion of the funeral, and then you get the politics of it. It was brilliant stuff.
If you're going to lose a character like that, you want it to be memorable, and it certainly was a memorable way to handle all of that.
CARLYLE: It can't get any better than a Viking burial.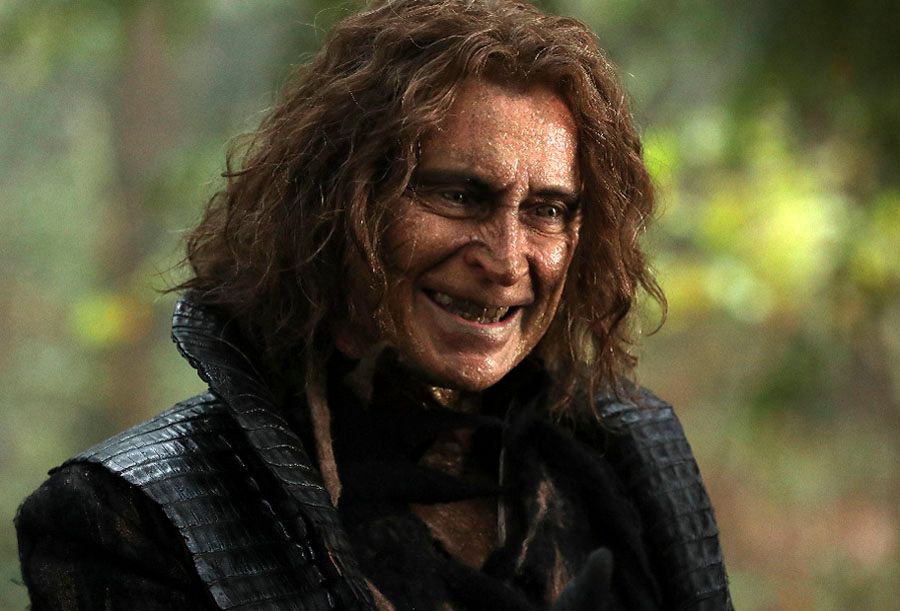 I also tremendously enjoyed your work in Once Upon A Time. It was so fun to watch you in that show because you got to do so many different things within one character. That's also the longest you've spent on any of the project you've done. What did you enjoy about that experience? What was it like to play a character for that length of time?
CARLYLE: It really was a pleasure to do that, there's no doubt about that. When Eddy Kitsis and Adam Horowitz, the creators of the show, got in touch, they had a poster of Begbie (Carlyle's character in Trainspotting) on the wall in their office. They had always hoped to maybe work with me. And then, when they sent Rumplestiltskin through, it was okay, but it was a bit strange. They were brilliant. They literally said, "Do what you want with it." There's a lot in Rumplestiltskin. I could write a book about Rumplestiltskin. A lot of his vocal ticks and mannerisms and the physical stuff was actually based on people not from the U.S. or Britain, but old Glasgow vaudeville/music hall comedians of the past. It was a real labor of love for me to resurrect these old Glasgow music hall guys and let them live again, in the guise of a messed up fairy tale character.
It was especially interesting to watch the character work on that show because the characters would evolve and change so much, and there would be different versions.
CARLYLE: It was confusing. You're focused on the episode that you're doing, and you can be heavy in a particular episode, and then the next one comes in and you start quickly scanning through it and going, "I don't get it, but I'll get it eventually when we shoot the thing." To be honest, sometimes I'd be like, "I don't quite understand what this one is about." But it's a testament to Eddy and Adam, and the wonderful imagination of those two guys. To invent that kind of crossover fairy tale/real world, I thought was lovely stuff.
The Full Monty is available to stream at Hulu.