with Mission: Impossible – Dead Reckoning Part 1 going into theaters, expectations are high for Tom CruiseThe other big stunt as Agent Ethan Hunt. However, some of the most exciting action sequences in the franchise feature him doing one of the most basic things a person can do: running. He has turned this into an art, and every Mission Impossible the film has at least one sequence of him just running – long or short, they're there.
ABOUT Dead Reckoning Part 1, we know he jumps off a cliff on a motorcycle, yes, but what about his famous running stunt? Paramount Pictures recently released a compilation of Cruise's best running stunts to assure us that, yes, he will be doing a lot of running in the upcoming film. To prepare for it, let's take a look at some of the greats of the past, see what makes a running scene great and, of course, decide which one is the best, shall we?
RELATED: Here's How Much Is Left to Film for 'Mission: Impossible – Dead Reckoning Part 2'
Mission: Impossible 3 Shanghai Run Sequence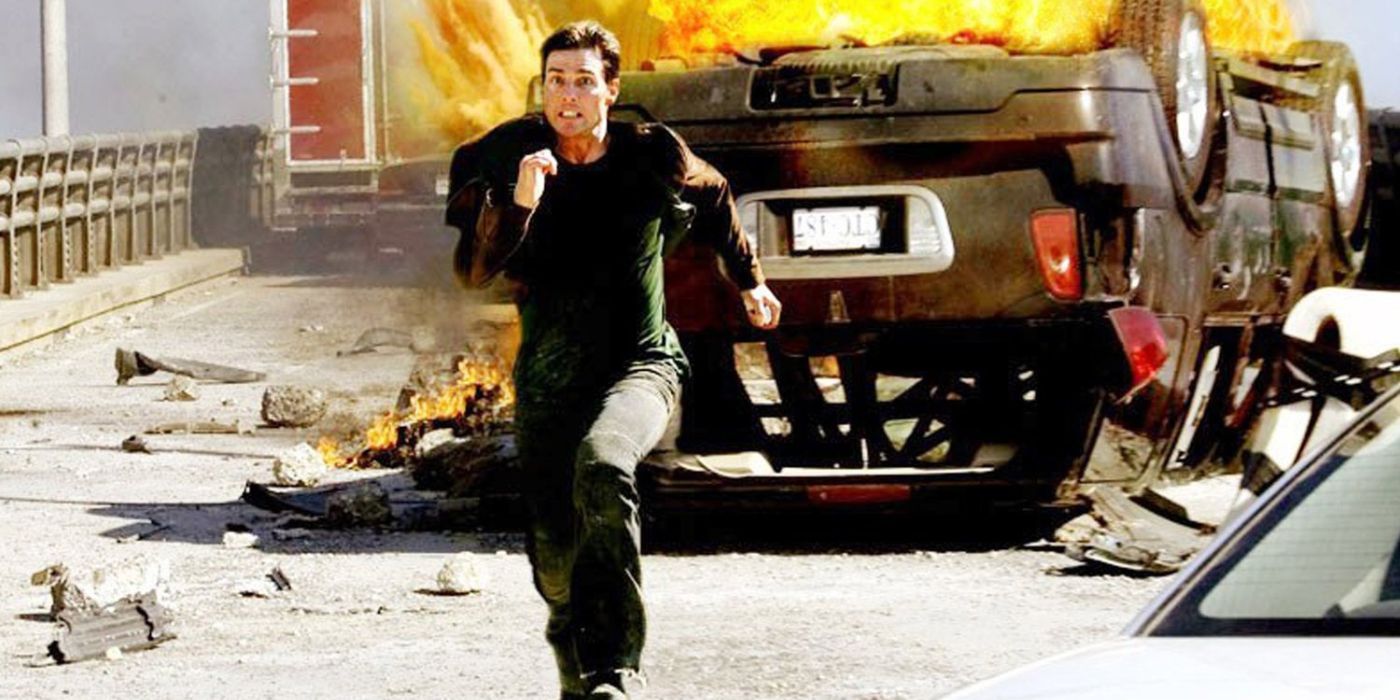 Mission: Impossible III saw Tom Cruise's epic return to the role of Ethan Hunt after six years, this time directed by JJ Abrams. His mission is to stop arms dealer Owen Davian (Philip Seymour Hoffman), but things quickly take a very personal turn. The film begins with Hunt coming out of retirement to rescue a protégé in Berlin and sets him on a global adventure that culminates in rescuing his wife Julia (Michelle Monaghan) in Shanghai.
The entire sequence begins with Hunt being betrayed by another IMF agent, John Musgrave (Billy Crudup), who was helping Davia the whole time. The bad guys planted a micro-explosive pellet similar to the one that killed his protégé in Ethan's skull, meaning he only has seven minutes to save Julia. Ethan knocks Musgrave unconscious and uses his phone to call Benji Dunn (Simon Pegg), who guides him a little over a mile into Shanghai to the building where Julia is being held captive. The script lasts about 2 minutes, including a single 15-second shot of Cruise running along a Shanghai river at top speed while yelling at locals to get out of the way. He then navigates the narrow streets and is almost hit by a truck until he finally finds the building where Julia is.
This may not be the most elaborate set in the franchise, but it's certainly among the most exciting. JJ Abrams was still known for his work on Alias AND lost at the time, so filming people running through crowded jungle-like spaces was among his specialties, and it worked perfectly for Mission: Impossible III.
Running sequence through London in "Mission: Impossible – Fallout"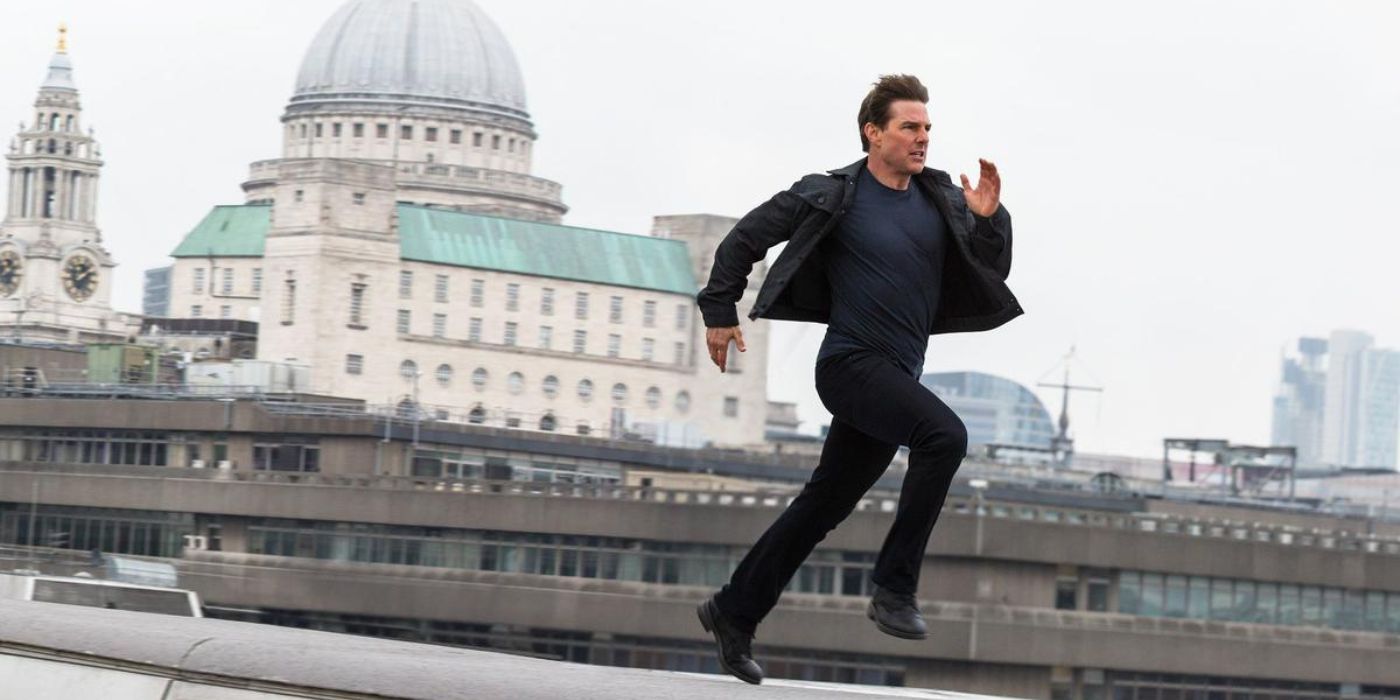 Twelve years and three movies later, Cruise is once again passing through a city in Mission: Impossible – Fallout. This time, however, the action scene of the run takes place halfway through the film, as Ethan Hunt must capture rogue CIA agent August Walker (Henry Cavill) before leaving London with Solomon Lane (Sean Harris), the leader of the Apostles. Fall, fail, fall down is not only one of the best entries of Mission Impossible, is also one of the best action movies ever and has a number of crazy scenes, like the parachuting into the Paris stage and the helicopter chase towards the end. But, once again, it's the simplicity of Tom Cruise running around London that stands out as the best action sequence.
The whole piece goes on for about seven minutes as Ethan runs and jumps across rooftops, disrupts a wake in a church and disrupts the entire workflow of a company, doing everything he can to capture Walker by the time he arrives at the Tate Modern. Cruise is famous for doing his own stunts, but this is one of his most extreme stunts because it consists of non-stop physical exertion. This is also one of Cruise's most famous stunts due to the fact that he actually broke his ankle filming it. While jumping from one roof to another, he smashed his right foot on the outside of the building, and you can even hear his actual screams of pain in the film. However, he limped to our amusement, but the main picture had to be shut down for a few weeks so he could recover and continue running.
So what is Tom Cruise's best running sequence in the Mission: Impossible franchise?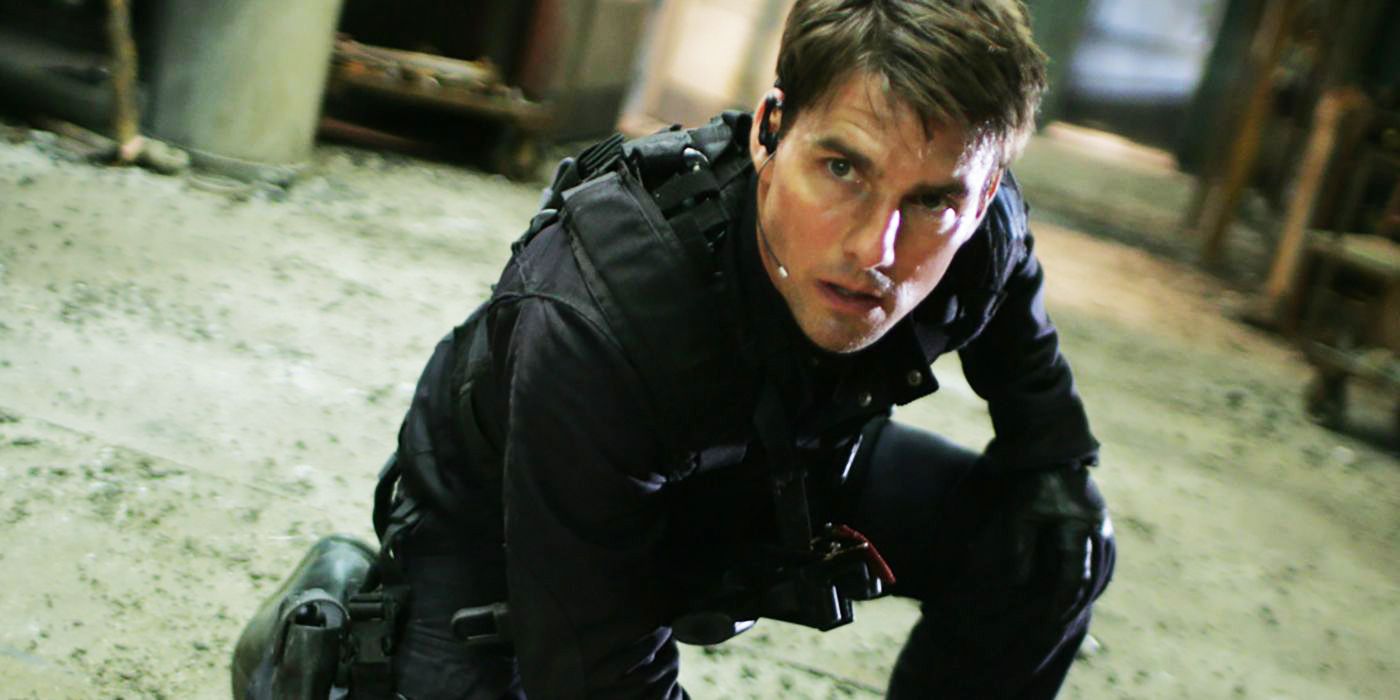 These two, of course, are not the only execution sequences in the franchise. Cruise has been running and pulling off crazy stunts since the mid-1990s, so there are countless moments that deserve recognition. For example, chasing the sandstorm Mission: Impossible – Ghost Protocol is even more complex than the two previously mentioned, but while it combines many elements that further complicate Ethan Hunt's life, what makes a good Tom Cruise running set is its simplicity. The beauty and the whole point of it is to see the biggest movie star in the world doing what he does best.
With all that in mind, it's safe to say that the best scene of Cruise's run in the franchise is the one in Mission: Impossible III. Although short, what catches viewers' attention is how natural it feels for Tom Cruise to jump from a rooftop to a bridge in the middle of a traditional Shanghai Chinatown while shouting directions to passers-by and Benji. His physical exertion is palpable, as evidenced by his standing and breathing for a quarter of a minute without stopping as he runs in a single stroke. There's no obvious external element pressing it, the sense of urgency built largely by JJ Abrams' quick transitions and close-up tracking camera and Michael Giacchinoits intense soundtrack. The two of them had already worked together lostand the scene is so reminiscent, we can all imagine a smoke monster running after Cruise as well.
This does not detract from all the other driving sequences in the Mission Impossible exclusivity, rather. The constant drive to pull off crazier and more elaborate stunts is what makes these movies great, as well as Cruise's willingness to keep taking things to the next level. He's run across rooftops, up walls, under buildings, across gaps between buildings… We can only thank him and his crew for everything they've given us and hope they don't stop anytime soon.
Mission: Impossible – Dead Reckoning Part One currently playing in the cinema.